BLUM collection
Discover the Blum collection – an extraordinary series of floor metal plant stands that will take your interior design to the next level. Each of these unique plant stands has been created with the utmost attention to detail while maintaining the unique design characteristic of the Blum collection. The plant stands are made of solid metal rods, which have been precisely powder-coated, guaranteeing durability and an elegant appearance. They are characterized by harmonious roundness and soft shapes that uniquely charm the interiors. Discover standing plant stands that will not only decorate your interior but also emphasize the beauty of your plants.
FLO
Do you want to create a unique space for smaller plants? The Flo plant stand is the perfect choice. With a maximum load capacity of 7 kg, this metal flower stand is ideal for smaller plants. Its proportions are ideally suited to casings with a 16-18 cm diameter, making it their perfect setting. The optimal height of 60 cm and a precise finish make the Flo plant stand as a functional element and designer rack that will enrich your interior with a unique accent.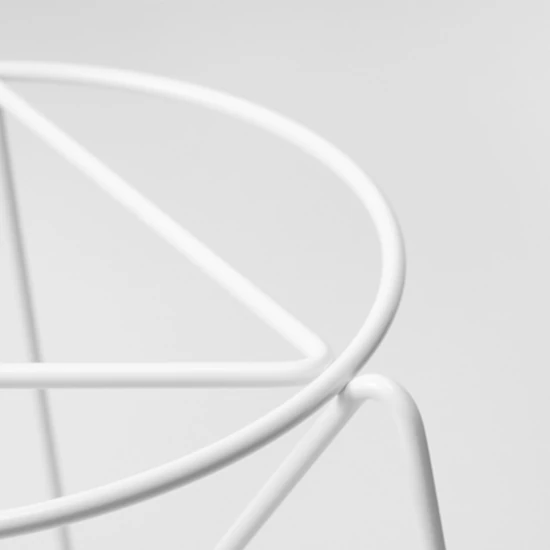 FLO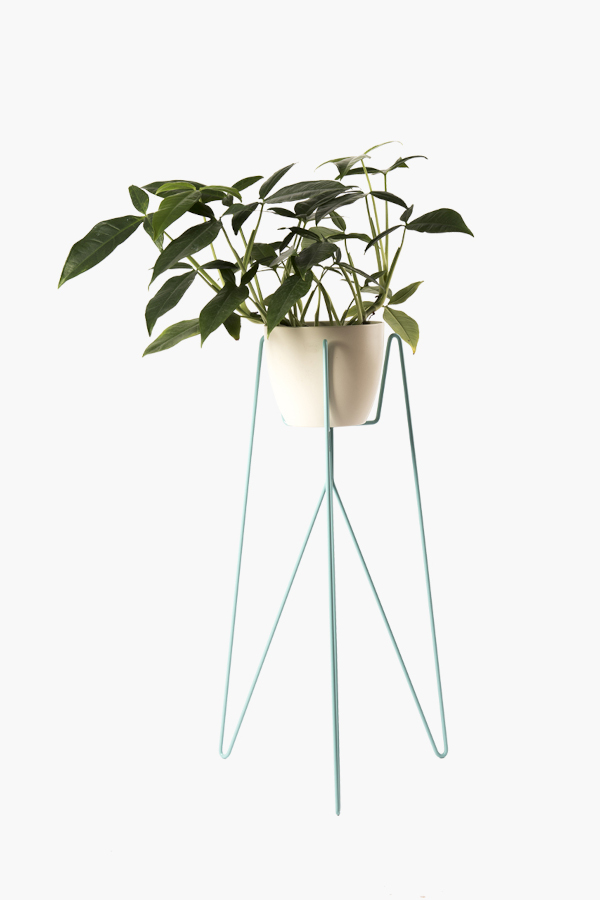 BATI
Get ready to receive medium and larger plants with extreme lightness. Bati plant stand, with a maximum load of 7 kg, its height is 70 cm. It is characterized by unusual delicacy of form, referring to the motif of butterfly wings. Its unique design and natural look make it the center of attention in any room. The leg spacing of 30 cm allows for the stable placement of larger plants, emphasizing their beauty and beauty.
BATI
The Blum collection is not only a collection of standing plant stands; it is a real investment in the design and aesthetics of your interior. Attention to detail, precision of workmanship, and unique character make these metal racks an irreplaceable decorative element. From first glance to iconic status today – the Blum collection is a unique combination of functionality and beauty that will surely attract the attention of lovers of plants and design.
BONA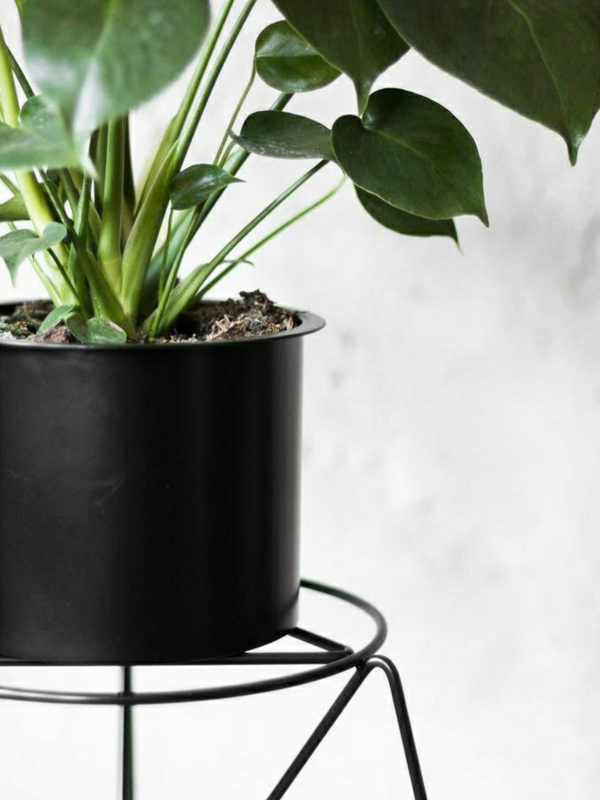 BONA
The Bona plant stand is a real treat for lovers of impressive plants. With a maximum load of up to 25 kg, it is the perfect place for large specimens such as arecas or monsters. Its height is 34 cm, and the pot's 25 cm diameter allows you to raise the plant above the floor level, presenting it in its full glory. The Bona plant stand is a metal flower stand that provides an excellent presentation and emphasizes its natural beauty. This is a loft plant stand that adds a unique character to the space.
Products from this collection