FLOOS collection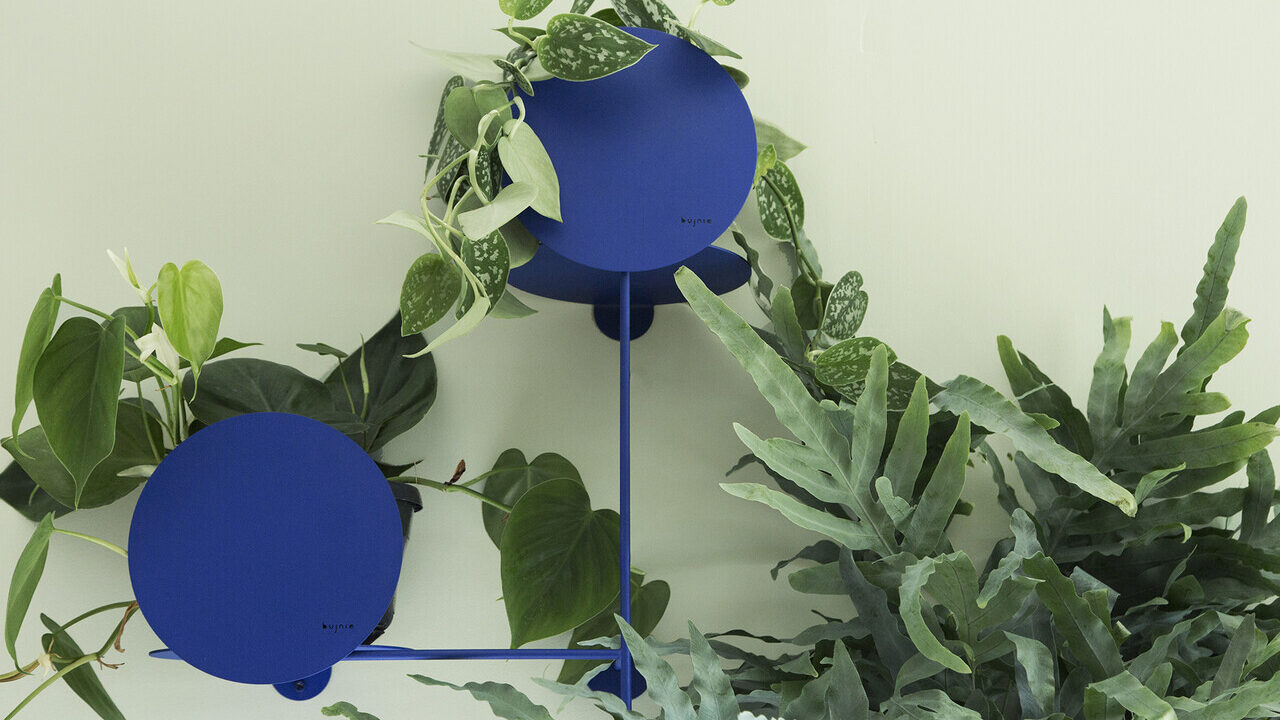 The idea behind FLOOS plant hangers – Your Own Shape of Nature
In the circle of plant life, there is the magic of the beginning – a bud that becomes a flower, a fruit, and then a seed. The FLOOS collection draws inspiration from this constant transformation, creating unique wall plant hangers based on the most perfect of nature's shapes – the circle. Each plant has its unique growth pattern, as FLOOS allows biophiles to create free, personalized structures.
FLOOS – Plant Development Mechanism:
The plant hanger consists of stem buds that transform into flowers. The metal shelf for a pot with a plant is a flower that can climb the stems in any way. The buds connect the branches, forming their ends at the same time. The modules can be combined and expanded to create simple or complex compositions.
Climbing and hanging plants need support to grow freely in all directions. The FLOOS collection provides this support by creating unique metal plant hangers that allow plants to grow harmoniously with nature.
Innovation of modular development:
FLOOS is a modular hanging planter system that grows with your plants. Each module additionally extends the arrangement possibilities. Plant hangers can be freely combined to create green walls that will decorate the space and transform it into a lush jungle.
Countless combinations:
The modularity of FLOOS allows you to create an unlimited number of configurations. You can successively add modules to already hanging elements, directing plant growth. You will create not only a decorative space but also a unique decorative element.
Elegance and functionality in one
The leitmotif of FLOOS is the circle – a symbol of perfection. The metal shelves carry the beauty of the plants, and the steel rods that guide the plants create an elegant structure. The buds connecting the shelves act as decorative elements of jewelry.
For private and public spaces
FLOOS hang planters are perfect for private spaces – from large houses to small apartments. They will bring green beauty to your surroundings. Also, in public spaces, such as hotels, offices or restaurants, FLOOS presents itself exceptionally, thanks to its universal aesthetics and functionality.