FURNITURE
Furniture that brings greenery to your interior
HELLO MIRROR
Halo Mirror – Lush multiplication of greenery
Izabela Serej, the designer of Halo, has redefined the function of the mirror, giving it a new role. The primary purpose of the Halo mirror is to enhance the impression of the presence of nature in your interior. Thanks to the unique shelf with a hole for a plant, you gain a functional place to place a plant whose beauty will be reflected in the mirror, duplicating the magic of greenery. The Halo mirror is a perfect complement to apartments, restaurants, or hotels that want the energy of vegetation.
HELLO MIRROR
& OVIO TABLE
TABLE
OVIO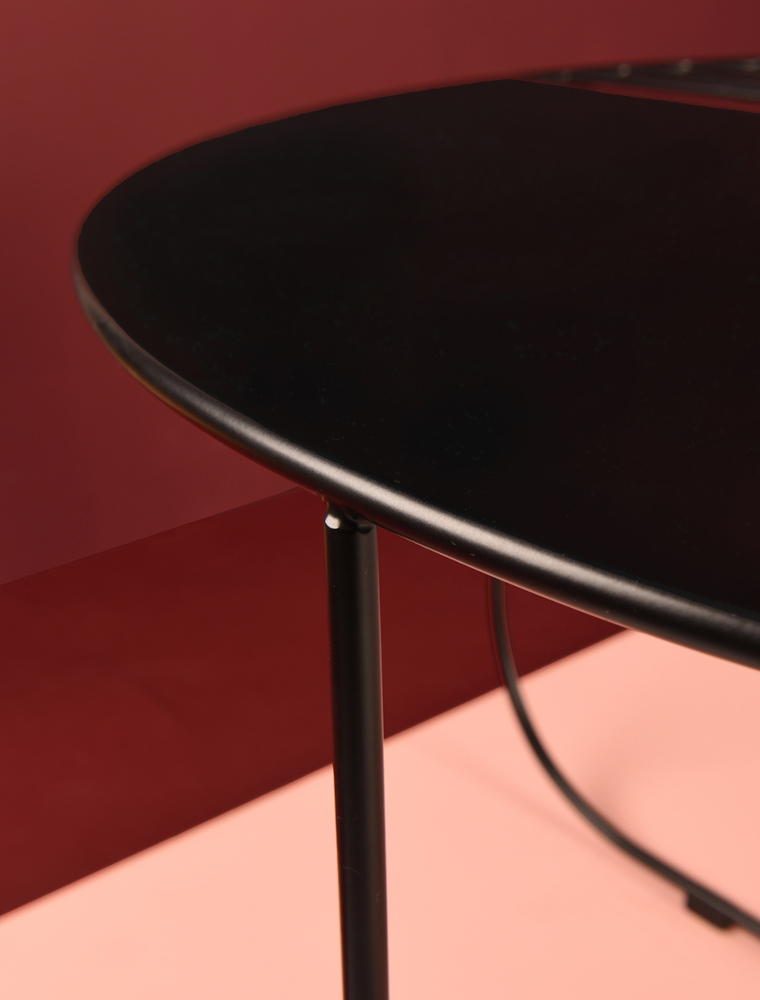 Ovio Coffee Table – meetings with coffee and plants
Ovio is an irreplaceable coffee table that combines the taste of coffee with the pleasure of enjoying green friends. Dividing into two parts – complete and openwork – the table offers space for three plants. Openwork bars are not only a support for greenery but also a perfect place for the morning newspaper or magazine. Ovio fits perfectly with modern interiors, adding freshness and natural charm.