TILLO collection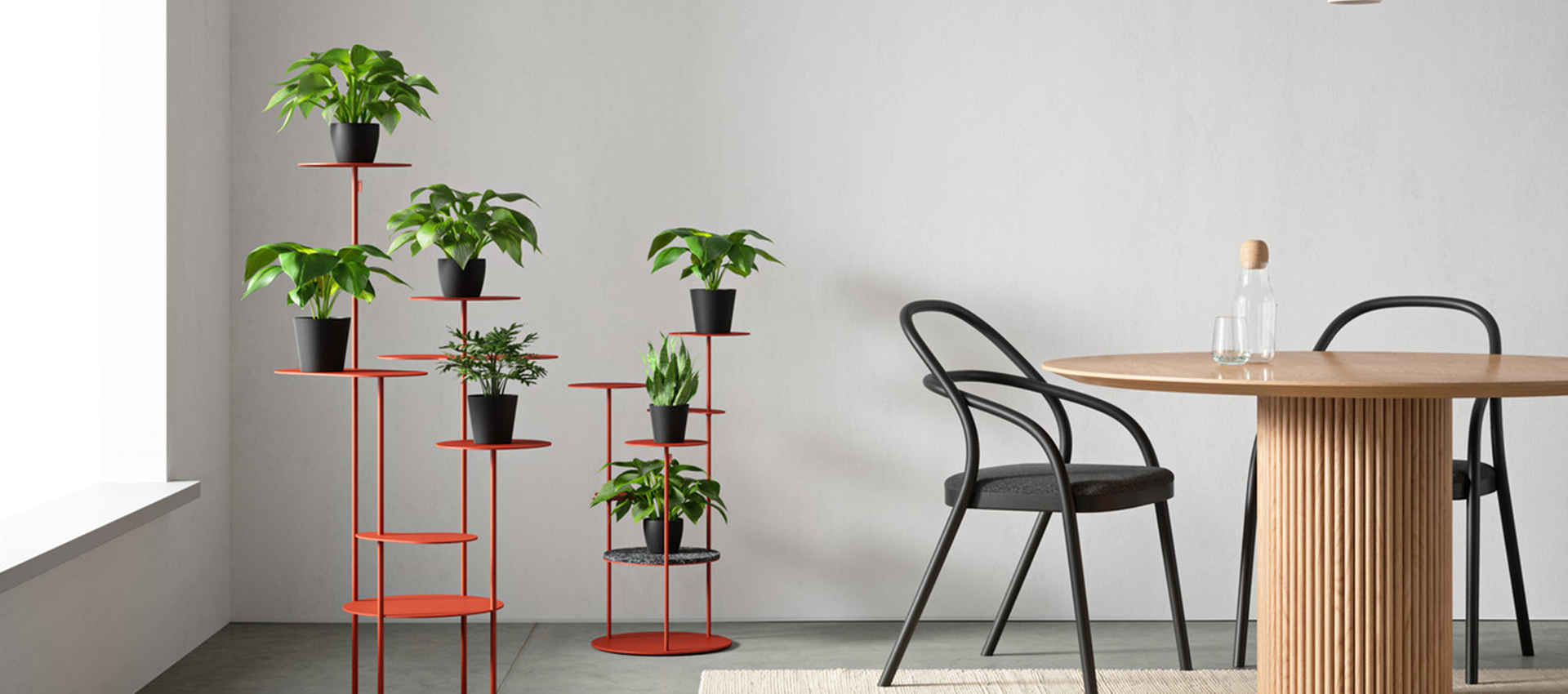 Plant stand for several plants from the Tillo collection.
author Izabela Serej

TILLO is a collection of floor-standing racks for several plants. We took inspiration for them- like many of our other Bujnie designs- from architecture. In this case, modernist architecture. With modernist gems such as the Stenersen Villa by Arne Korsmo in Oslo and the Tugendhat Villa in Brno by Mies van der Rohe in mind, we looked for forms that would relate to their designs and, at the same time, could be one of their design elements. The starting point in this project is functionality and the desire to satisfy the need to display more plants in one plant stand. The different levels of the individual saucers provide total exposure for all the plants, while the movable side wings allow for their arrangement. The overall design draws on natural contours, lightness in form, elegant simplicity, and functionality.
rounds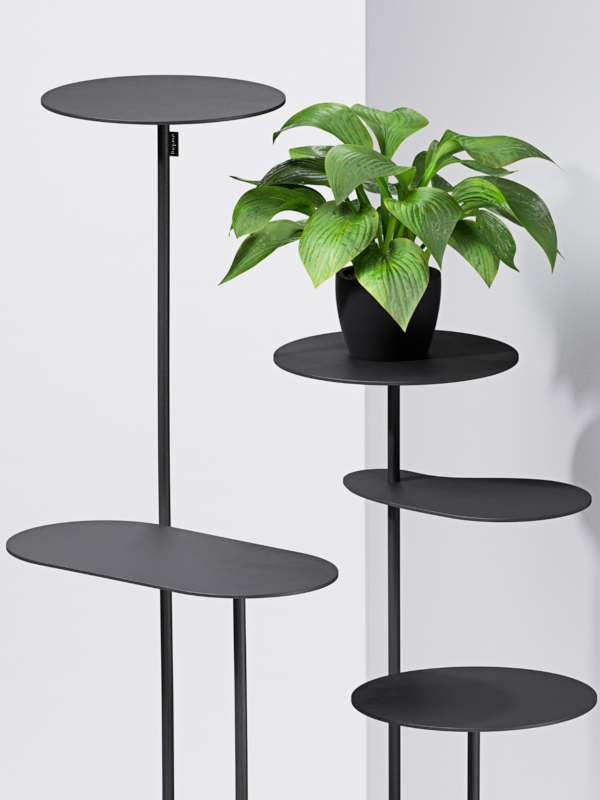 Tillo T4
The Tillo T4 plant stand has seven places for plants, which are placed on platforms of different heights. This ensures that the plants have equal access to light without obstructing each other. The robust metal construction allows even larger plant specimens to be held. The leading platforms can hold 5-8 kg. The smaller side wings are designed for 2-3 kg plant weights. The Tillo T4 is our bestseller, allowing you to compose more plants in one place!
Dimensions of T4 plant stand
Height- 990 mm Height of platforms- 210 mm, 500 mm, 750 mm, 990 mm Width of base- 340 mm Diameter of round platforms- 200 mm