TOTEM
Introducing the Totem plant stand collection, which evokes the spirit of Romanian artist Constantin Brâncuși, who inspired us to create unique and designer pieces for your interior. This collection of this plant stand combines repetition and monumentality, organizing and structuring the space around you in a highly aesthetic way.
authors Zofia Strumiłło Sukiennik, Anna Łoskiewicz Zakrzewska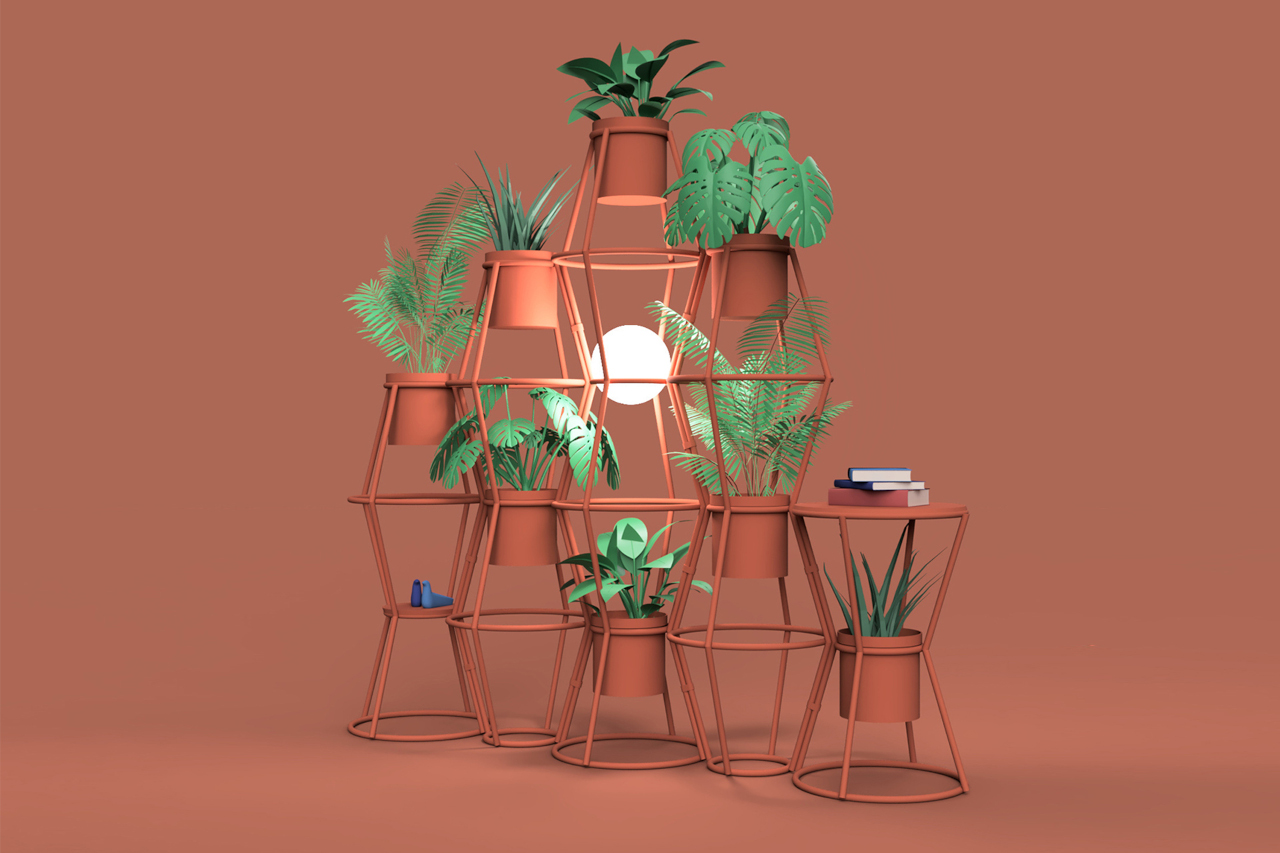 Be amazed by the monumentality – Totem plant stands.
Our collection is a tribute to the Romanian master of art and at the same time, an innovative way to harmoniously incorporate plants into your space. Totem modular plant stands create structures that not only present your plants in a unique way but also provide an artistic and design divider. With them, your plants permeate their form, creating unique compositions that fill the space and complete the whole.
The Totem collection offers three plant stand variants, allowing you to place between 1 and 3 plants. It is ideal for office spaces where you can create dynamic and mobile green walls. The plant stand becomes a decoration and a functional element that perfectly divides the space, creating unique places to relax and work.
Bring your interior to life

Totem plant stands to combine bold creativity, aesthetics, and functionality. They make your space a place to live and a unique place where nature and design meet in perfect harmony. Bring your interiors to life by choosing Totem plant stands, which will delight your eyes and enliven your space with a spirit of artistic expression.