Product details
Product details
When purchasing Dou and Mou plant hangers, you have the option to buy a special connector that will make them stand out. Thanks to its design, the plant hangers full of plants blend beautifully with each other, just like Alexander Calder's kinetic sculptures.
This project is part of the BonBon collection and was awarded for its design and workmanship in the Must Have competitions organized by the Łódź Design Festival and Dobry Wzór organized by the Polish Institute of Industrial Design.

Dimensions
Dimensions
Maximum load | 10kg
Height with flowerpot | 740mm
Width | 310mm
Width of the circle under the flowerpot | 180mm
Details
Details
possibility of selecting any color from the RAL palette
it is possible to customize flower stands to the given dimensions
possibility of preparation for external use
made of powder coated steal
ideal for 19-20 cm coverscm
delivery time 2-3 weeks
the set includes mounting hooks and the option of purchasing an additional chain
designed by: Izabela Serej and Szymon Serej
if you have any questions, please write to kontakt@bujnie.pl
Installation
Installation
INSTALLATION
The product is delivered complete. The set includes mounting hooks. It is possible to purchase an additional chain. You will need a ceiling anchor with a hook to attach the plant hanger
PACKING
The product is packed in a thick cardboard box to ensure safety during transport.
Shipping
Shipping
DELIVERY TIME
Product in black and white, in stock, and shipped depending on availability. Delivery time is 2 days to 4 weeks. In the case of customization, this deadline may be extended by 7-14 days.
SHIPPING AND DELIVERY
Bujnie most often uses the services of DHL as a forwarder for this product. The service includes delivery in one package directly to your home/office, without the need to carry it up the stairs. It is possible to redirect the parcel to DHLPopUp collection points.
Downloads
Reviews (0)
See what the Mou plant hanger will look like in your interior.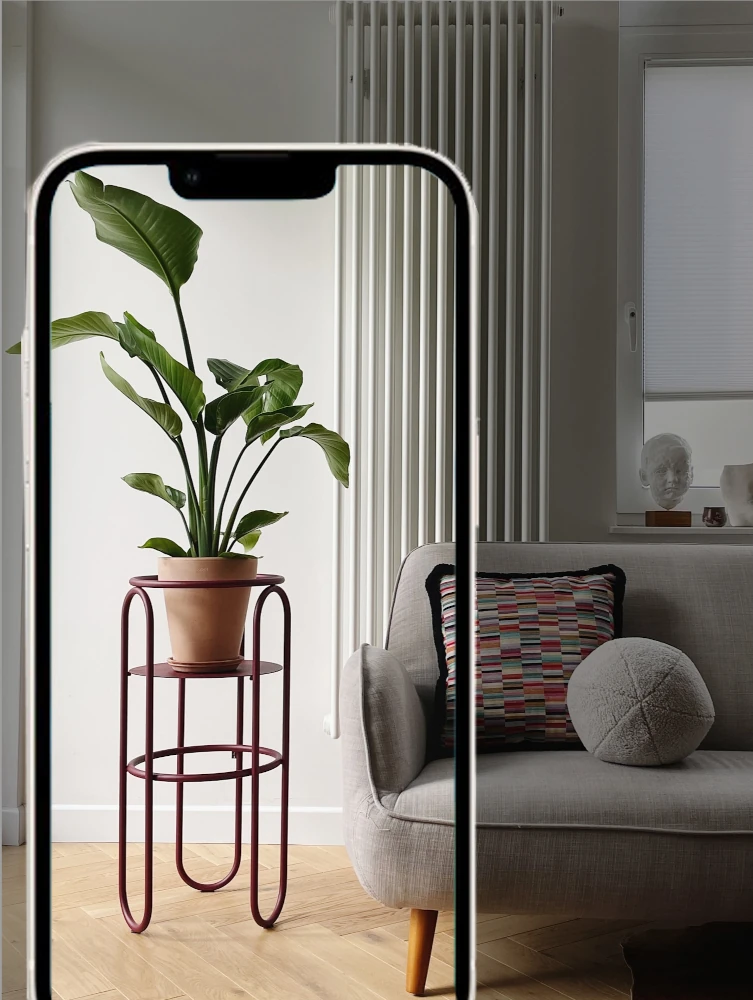 Browse the website on your tablet or mobile phone using the AR function to see how the Mou plant hanger will look in your interior. Scan the QR code with your mobile phone or tablet and create your own green jungle. The product will be displayed in a predefined color.
Plant hanger Mou
From: 78.00 €
Plant hanger
Authors: Izabela Serej i Szymon Serej
The Mou plant hanger is designed for easy ceiling hanging. Its soaring form attracts attention and fits perfectly with tall plants. Mou is available with or without a unique metal pot. You decide what you need most.