Products details
Products details
A plant stand designed by one of the best Polish designers, Zofie Strumiłło-Sukiennik and Anne Łoskiewicz-Zakrzewska. The Hula standing rack is an excellent option to use as a natural divider. It can effectively partition a space while adding a touch of natural beauty.Thanks to its pure form and functionality, it fits both home and modern office spaces. This flower stand, apart from its typical function of exposing the beauty of the plant, is also a beautiful accent to any interior. The cover has a double bottom, so we can be sure that the plants placed in it will have adequate ventilation of their roots.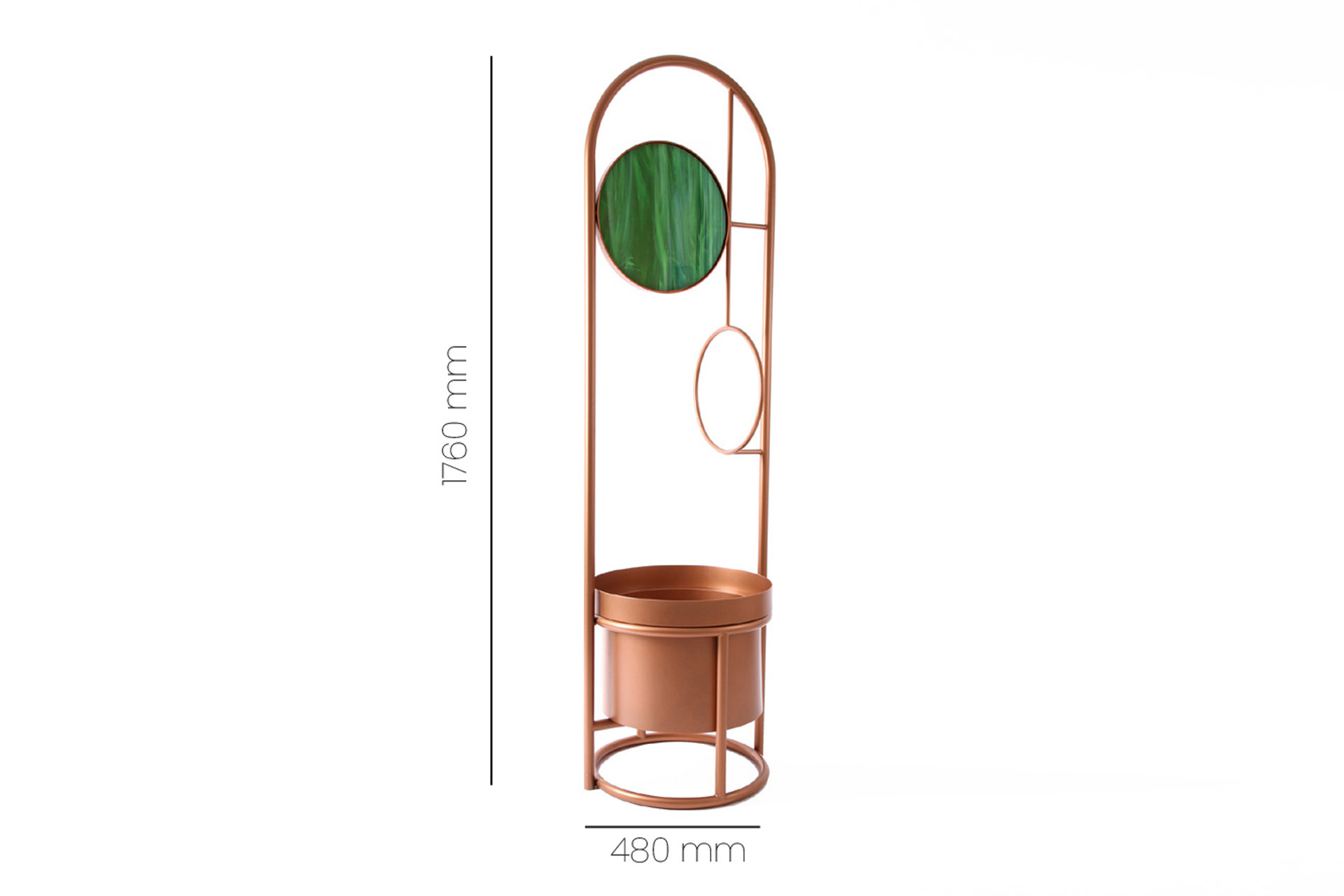 Dimensions
Dimensions
Height | 1760mm
Width | 480mm
Width of the metal casing | 400mm
Height of the metal cover | 320mm
Details
Details
possibility to choose any color from the RAL palette
it is possible to customize flower stands to the given dimensions
possibility of preparation for external use
made of powder-coated steel
possibility to choose a mirror (classic, smoked)
delivery time 5-6 weeks
possibility to choose the color of cast glass
own cover with a double bottom
designed:Zofia Strumiłło- Sukiennik, Anna Łoskiewicz- Zakrzewska
if you have any questions, please write to kontakt@bujnie.pl
Installation
Installation
INSTALLATION
The product is delivered complete. No assembly or assembly is required.
PACKING
The product is packed in a thick cardboard box and shipped on a pallet, ensuring safety during transport.
Shipping
Shipping
DELIVERY TIME
Delivery time is 5-6 weeks, depending on availability. In the case of customization, this deadline may be extended by 7-14 days.
SHIPPING AND DELIVERY
Bujnie most often uses the pallet transport service when shipping this product. The service includes delivery on one pallet directly to your home/office, without any delivery.
The product is made to order and is non-returnable.
Downloads
Downloads
Reviews (0)
See what the Hula plant stand will look like in your interior.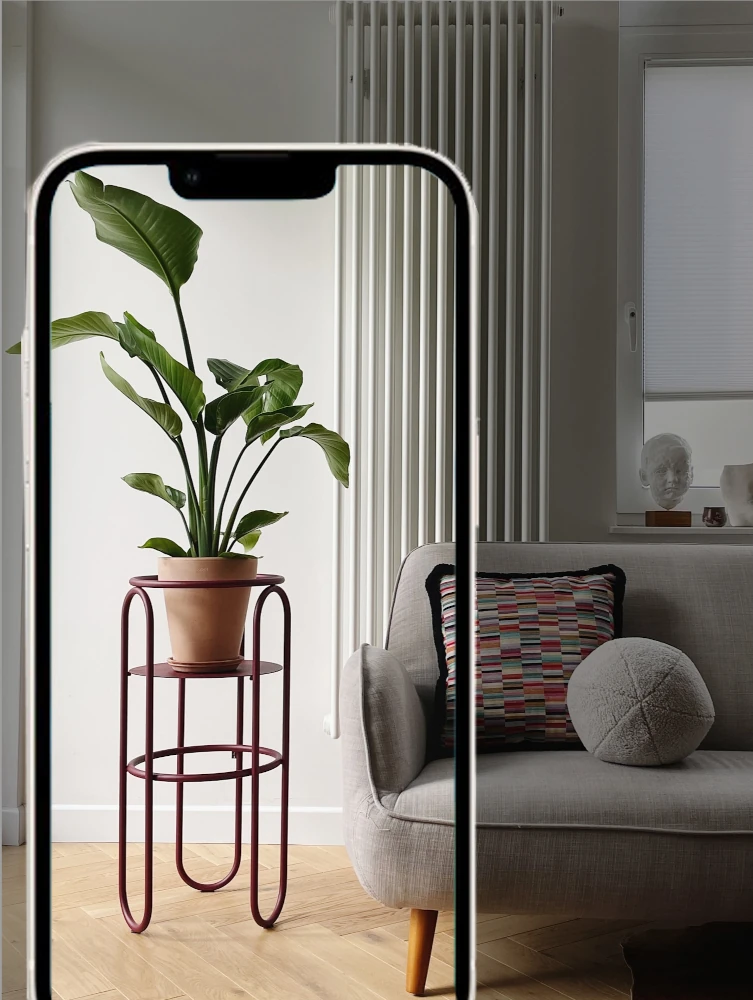 Browse the website on your tablet or mobile phone using the AR function to see how the Hula plant stand will look in your interior. Scan the QR code with your mobile phone or tablet and create your own green jungle. The product will be displayed in a predefined color.
Plant stand Hula
From: 750.00 €
Plant stand for large plants
Authors: Zofia Strumiłło- Sukiennik, Anna Łoskiewicz- Zakrzewska
The beauty of large plants requires an appropriate setting, scale, and background. When creating the Hula plant stand, we used long metal elements. They support the lush vines and the mirror and glass, constituting an exciting background for your green companions.