ROOD collection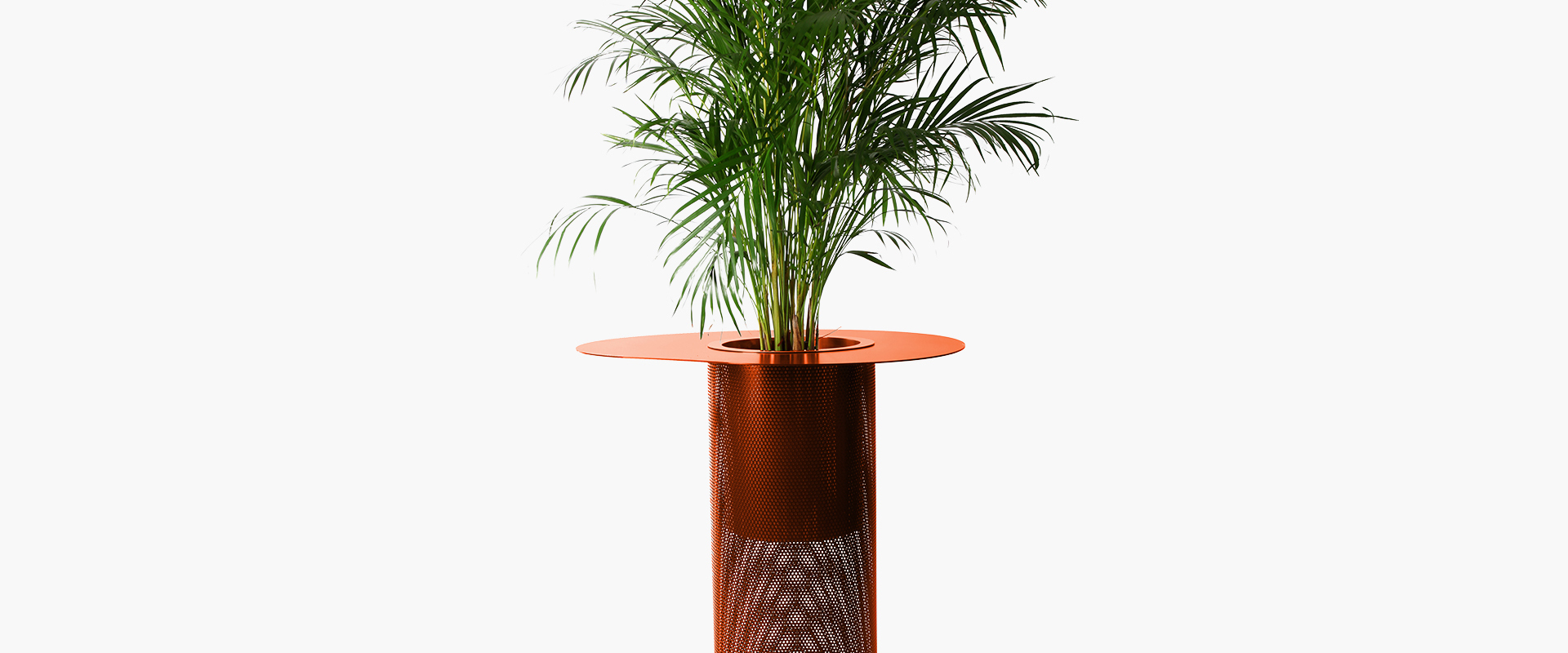 RODD plant stand collection – design and functionality for public spaces
Introducing the RODD collection of standing plant stands invites you to enliven public spaces such as offices, hotels, and restaurants by combining innovative design with practical use. Our metal plant stands are the quintessence of style and beauty, creating unique spaces for green arrangements.
Each plant stand in the RODD collection consists of two essential elements: a metal casing and an openwork base. The metal casing, which has undergone a powder coating process, provides a durable and beautiful space for direct planting. Its unique design with an extra bottom protects the roots of the plants from rotting, enabling healthy growth. Thanks to its unique characteristics, the openwork base gives the plant stand an extraordinary aesthetic, shimmering in the light and enriching the look of any interior.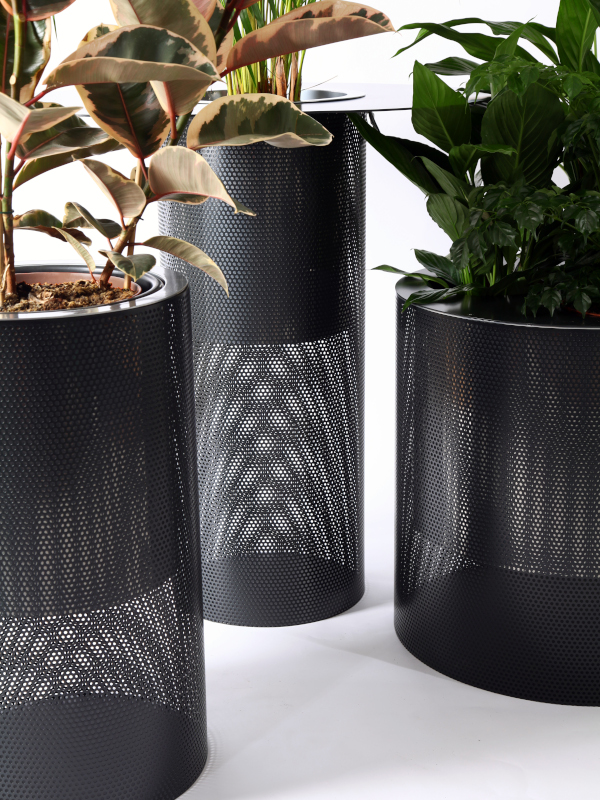 Plant stand variants to choose from – RODD 900,
The RODD collection includes three plant stand variants, meeting the diverse needs of public spaces. The 900 plant stand symbolizes elegance, reaching an impressive height of 900 mm. By choosing the option with a specially designed top, this plant stand becomes not only a place for plants but also a friendly place to take a short rest or work on your laptop.
ROOD 900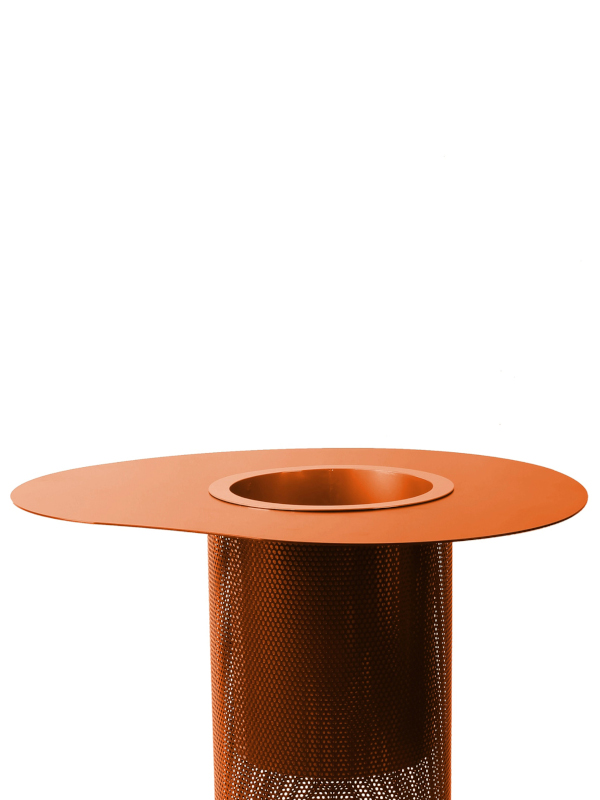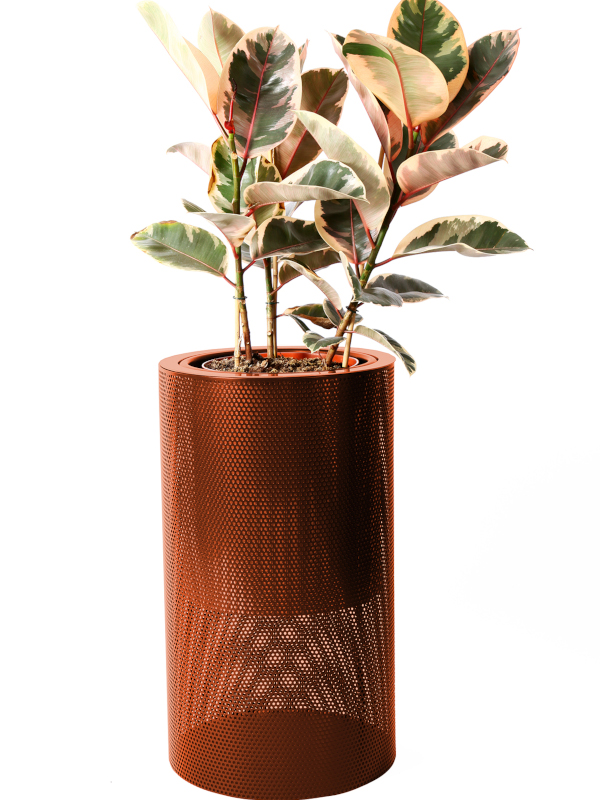 ROOD 700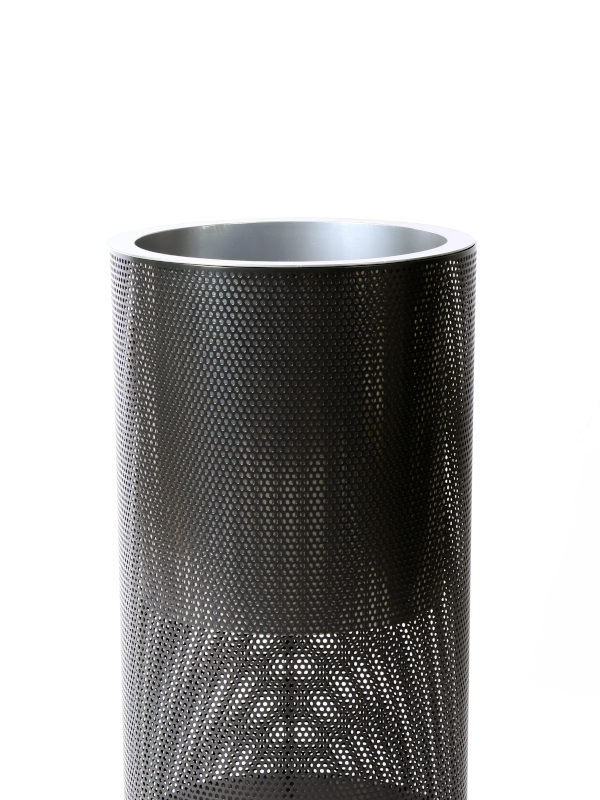 The 700 plant stand, with a height of 700 mm, fits perfectly into public spaces, adding a unique charm to them. Its 400 mm diameter creates adequate space for plants, creating beautiful compositions of green life.
ROOD 600
Plant stand RODD 600, the lowest in the collection, is the ideal place for the most significant plants. The uniquely designed top allows three smaller plants to be planted, creating a striking composition. This plant stand sets new possibilities, even planting trees indoors.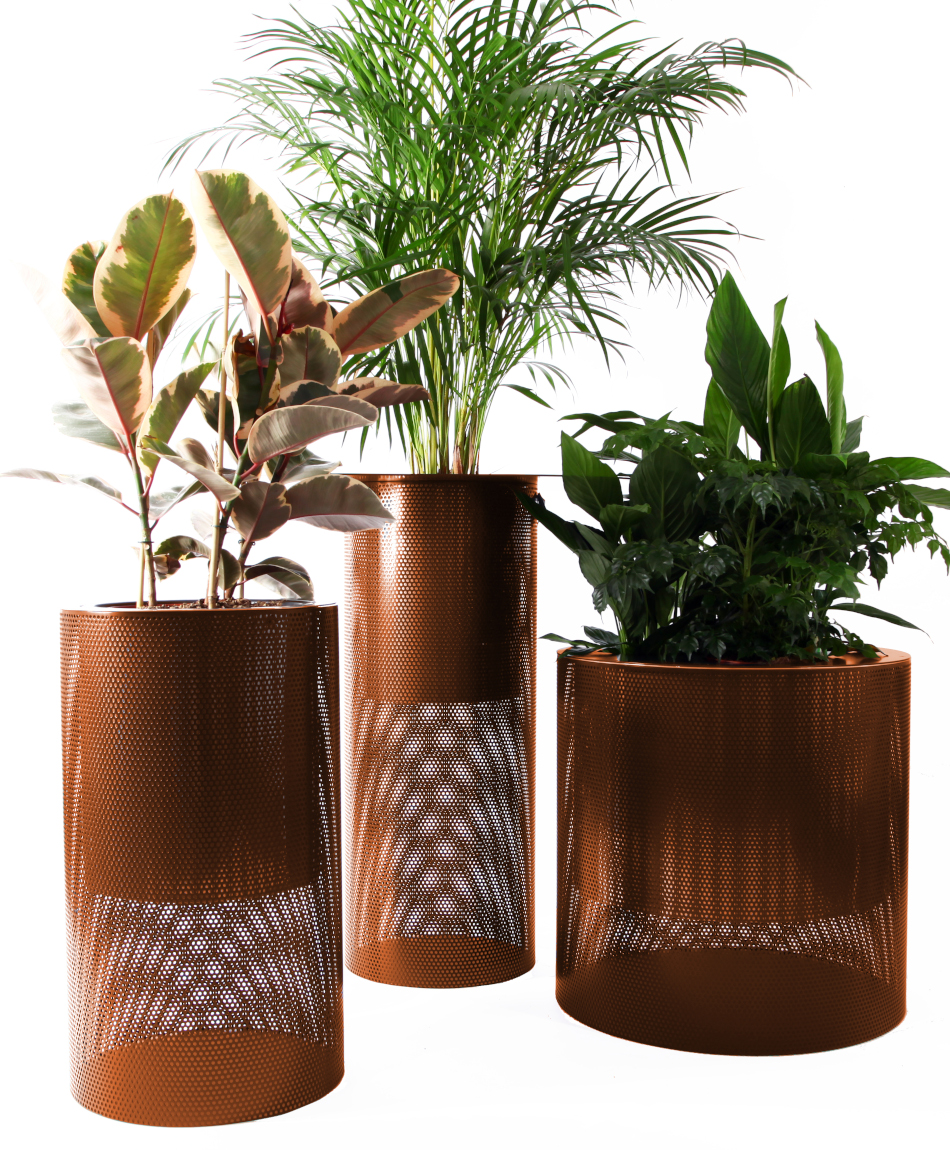 RODD – Create exceptional spaces of green harmony
The RODD plant stand collection is the perfect expression of the harmony between design and functionality. Offering a variety of variants, they make it possible to create unique plant arrangements while adding unique character and aesthetics to public spaces. Choose a plant stand that perfectly suits your needs and enjoy green harmony in every corner of your space.