Bujnie was created out of a love for plants. We believe that timeless and long-lasting designs can make people more willing to introduce greenery into their interiors and lives. According to scientists, this benefits our well-being and mental health, which is especially important in the modern world.
MISSION – MAKE LIFE GREENER
Our mission is to restore nature to its rightful place in our everyday lives. We do this by creating designs, including plant stands and furniture, with generations of future users in mind. Our plant stands and furniture are characterized by high-quality materials, attention to detail, and beautiful, timeless design.
BUJNIE CREATORS
The founders of the brand are Izabela and Szymon Serej. She is an architect; he is a brand expert and an entrepreneur. As biophiles, they needed help with the problem of appropriate exposure to the dozens of plants they had. Using the skills of their locksmith grandfather, they created the first examples of flower stands designed by Izabela. Today, Bujnie is a small factory in south Poland, or more precisely, Silesia. This is where the plant stands, and Bujnie furniture goes to the world's farthest corners, including the USA, South Korea and Australia.
WHAT WE OFFER
It meets all the needs of plant owners. The offer includes plant stands for one or many plants. Hanging plant stands for a single or a dozen or so plants. In addition, there are ceiling plant hangers and furniture, such as the Halo mirror or Ovio tables, which redefine their essential functions, helping to introduce greenery into the interior. We cooperate with interior designers and large contract companies.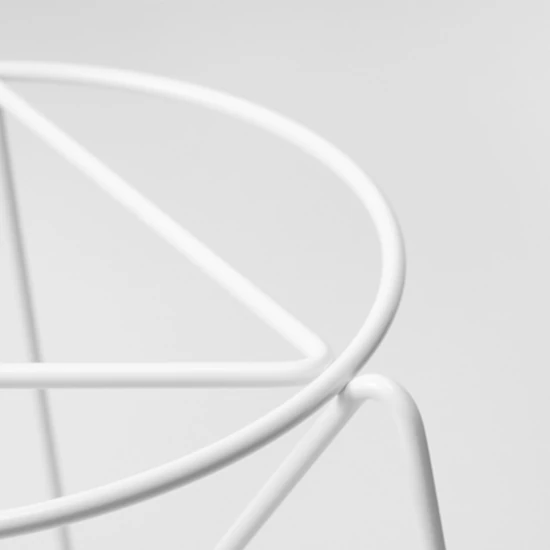 DESIGNERS
Our projects are mainly the result of the passion of Izabela Serej, who, as an architect and landscape architect, as well as a biophile and esthete, perfectly senses trends while designing timeless structures. Moreover, we also cooperate with renowned Polish designers, such as Ewa Bochen and Maciej Jelski from Kosmos Project, as well as Zofia Strumiłło- Sukiennik and Anna Łoskiewicz- Zakrzewska and Aleksandra Majdzik, with whom we have created many beautiful projects.
CRAFT
The production process for which Szymon is responsible is also important to us. As a bibliophile and expert in customer needs, he determines the directions of subsequent projects and ensures that the whole thing is appropriately integrated into the production cycle. We are lucky to cooperate with the best Silesian crafters, so we influence every tiny element of the production located in Silesia and, more precisely, in Rybnik.