Product details
Product details
You place the pots in the Orio plant hanger in the three circles. In the process of creating the product, we used the highest quality materials as well as the knowledge and skills of local craftsmen. Each Orio plant hanger has an individual number and the Bujnie logo. The product helps create walls of greenery, perfect for the privacy of your home or apartment and for the interiors of restaurants, hotels, and offices.

Dimensions
Dimensions
Maximum load | 12 kg
Length | 1170mm
Width | 410
Diameter of the circle under the casing | 155mm
Details
Details
possibility of selecting any color from the RAL palette
it is possible to customize plant stand to the given dimensions
possibility of preparation for external use
made of powder-coated rod
plant stand perfect for flower pots of 16 cm diameter
lead time 1-2 weeks
you put the cover inside the circle
author: Izabela Serej
if you have any questions, please write to kontakt@bujnie.pl
Installation
Installation
INSTALLATION
The product is delivered complete. Mounted with a screw or nail to the wall.
PACKING/h3>
The product is packed in a thick cardboard box to ensure safety during transport.
Shipping
Shipping
DELIVERY TIME
We stock these products in black and white colors. Delivery time is from 2 days to 2 weeks, depending on availability. In the case of customization, this deadline may be extended by 7-14 days.
SHIPPING AND DELIVERY
Bujnie most often uses the services of DHL as a forwarder for this product. The service includes delivery in one package directly to your home/office, without the need to carry it up the stairs. It is possible to redirect the parcel to DHLPopUp collection points.
Hassle-free returns of non-customized flower stands within 14 days of receiving the shipment.
Downloads
Downloads
Reviews (0)
See what the Orio plant hanger will look like in your interior.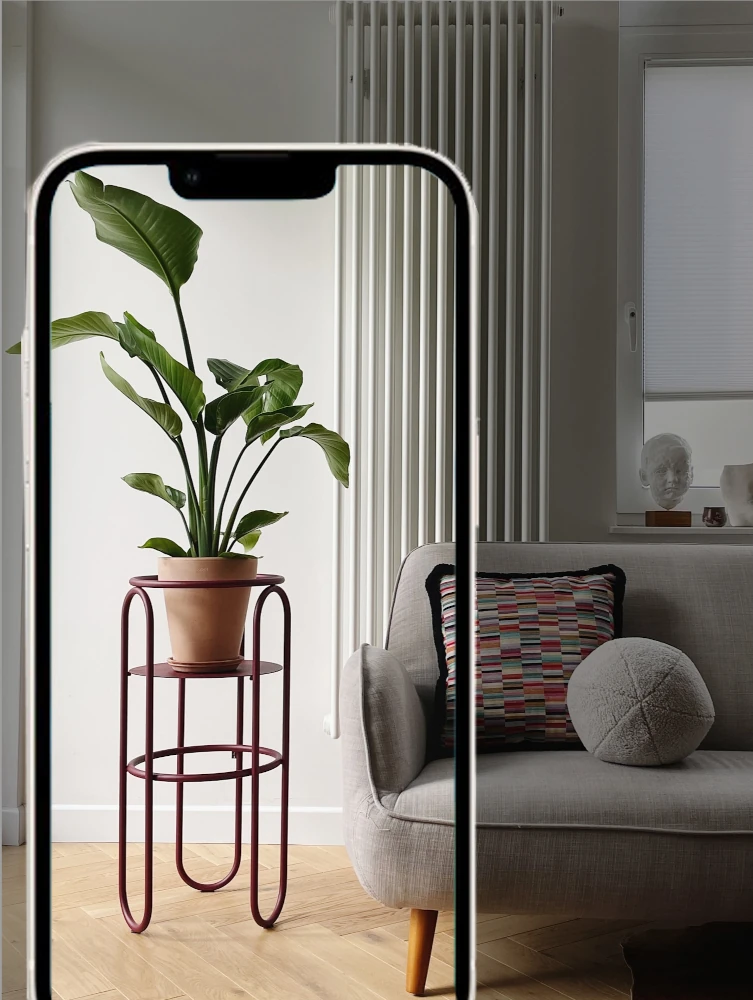 Browse the website on your tablet or mobile phone using the AR function to see how the Orio plant hanger will look in your interior. Scan the QR code with your mobile phone or tablet and create your own green jungle. The product will be displayed in a predefined color.
Plant hanger Orio
From: 120.00 €
Wall plant hanger for three plants
Author: Izabela Serej
Orio is a wall plant hanger. It owes its name to Orion's constellation, which consists of three bright stars. That's why our plant hanger offers three places for plants. Thanks to Orio, you can quickly and easily achieve the effect of a green wall.