Products details
Products details
The Ovio coffee table is perfect for contemporary interiors of homes, restaurants, hotels, as well as receptions and office lobbies.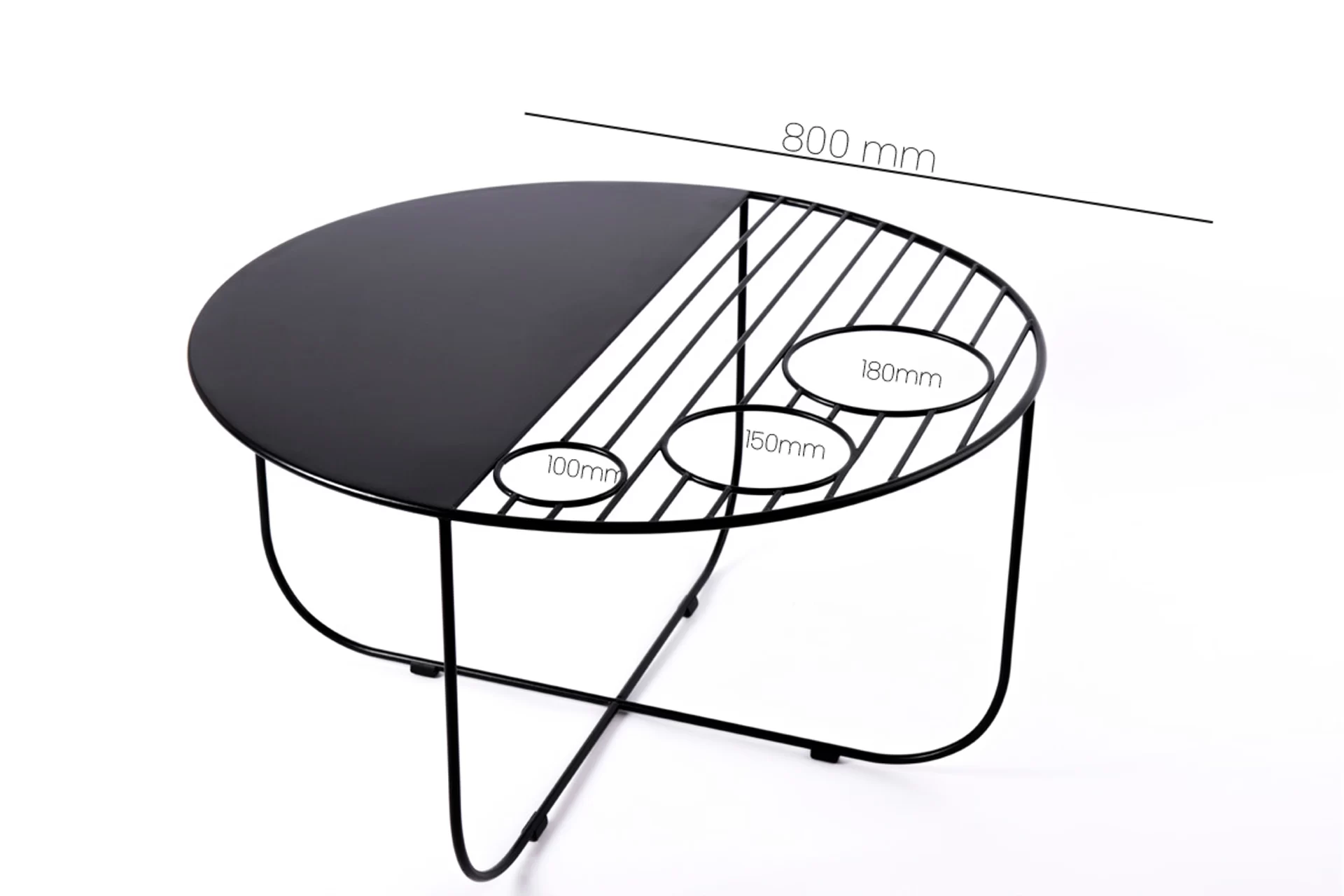 Dimensions
Dimensions
Diameter | 800mm
Height | 420mm
Diameter of circles | 180, 150, 100 mm
Details
Details
possibility to choose any color from the RAL palette
it is possible to customize the table to the given dimensions
possibility of preparation for external use
made of powder-coated steel
delivery time 4-5 weeks
ideal for 19, 16 and 11 cm pots
designed by: Izabela Serej
if you have any questions, please write to kontakt@bujnie.pl
Installation
Installation
INSTALLATION
The product is delivered complete with plastic leg covers.
PACKING
The product is packed in a thick cardboard box to ensure safety during transport.
Shipping
Shipping
DELIVERY TIME
Product made to order. Delivery time is 4-5 weeks. In the case of customization, this deadline may be extended by 7-14 days.
SHIPPING AND DELIVERY
Bujnie most often uses the services of DHL as a forwarder for this product. The service includes delivery in one package directly to your home/office, without the need to carry it up the stairs. It is possible to redirect the parcel to DHLPopUp collection points.
Downloads
Downloads
Reviews (0)
Coffe tabel Ovio
From: 487.00 €
Coffee table with space for plants
Author: Izabela Serej
Coffee with plants? Always! It's effortless with the Ovio multifunctional coffee table. We divided our table into two parts: one whole, serving as a classic tabletop, and the other, openwork. In the openwork part, you will find 3 holes in which you can place plants, but also a bowl of fruit or a box with your child's crayons. Another interesting solution is additional openwork rods on which you can hang your morning newspaper or your favorite magazine.