Which plant stands for a living room or a small apartment?
There will be many plants in your house – that's already decided. We are not at all surprised by this decision. Surrounding yourself with greenery is a proven way to be close to nature regardless of the circumstances, which has a soothing and inspiring effect on us. What is there scientific evidence for?
While making such a decision is not difficult, arranging a lush interior is. How to arrange a room full of plants and organize home greenery? We have patents for this! You will find out which of them will work in your home.
There are no limits when it comes to arranging home greenery. Even if you think that the small size of your apartment deprives you of the opportunity to create a home jungle – you are wrong! It's time to take the flower pots off the floor or windowsill and give them their rightful place. Could you look around your walls and ceiling? Do you see any free spaces? Our offer includes flower beds for the windowsill and flower stands for the living room.
YES! This is where your plants will hang; our Bujnie plant hanger will help! Minimalist and easy to assemble, they will unnecessarily replace chests of drawers and stands, taking up space – so valuable in a small apartment. The walls will no longer be empty and become lush green plants in a beautiful setting with our loft wall plant hangers. Thanks to them, your living room will gain a new quality!
We can choose from a wide range of modern flower stands, which we design and produce in Poland, in our Silesian factory.
Do you need a plant stand in the living room or a plant hanger on the windowsill? You will find everything here!
Metal plant hanger Su
The photo shows our Su plant hanger, which is designed for one plant. This modern flower stand provides an almost invisible frame for plants, fully exposing their beauty.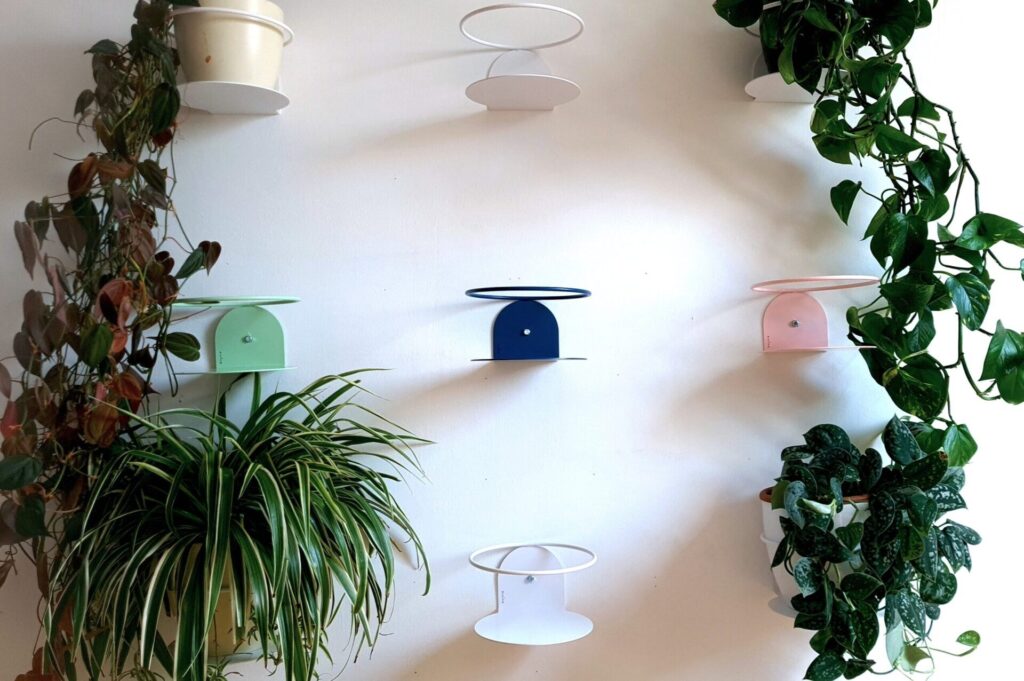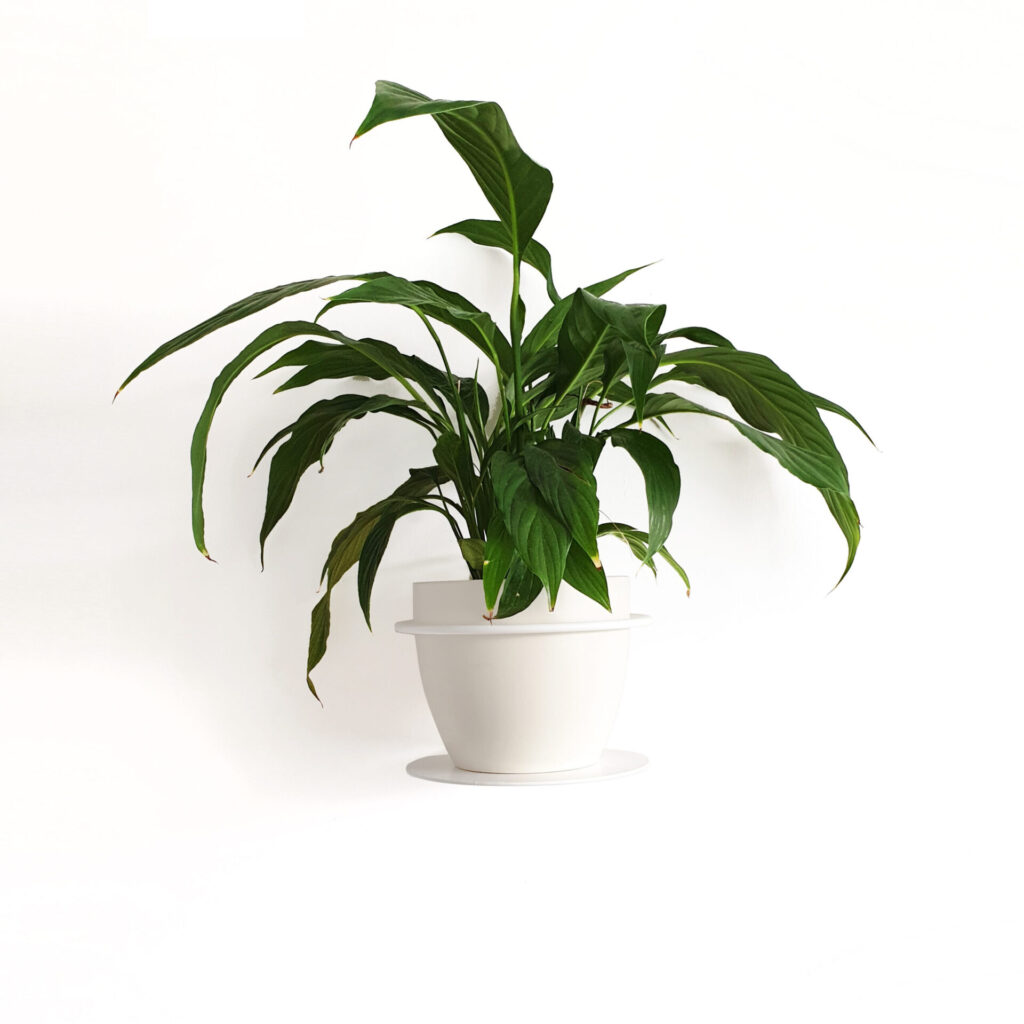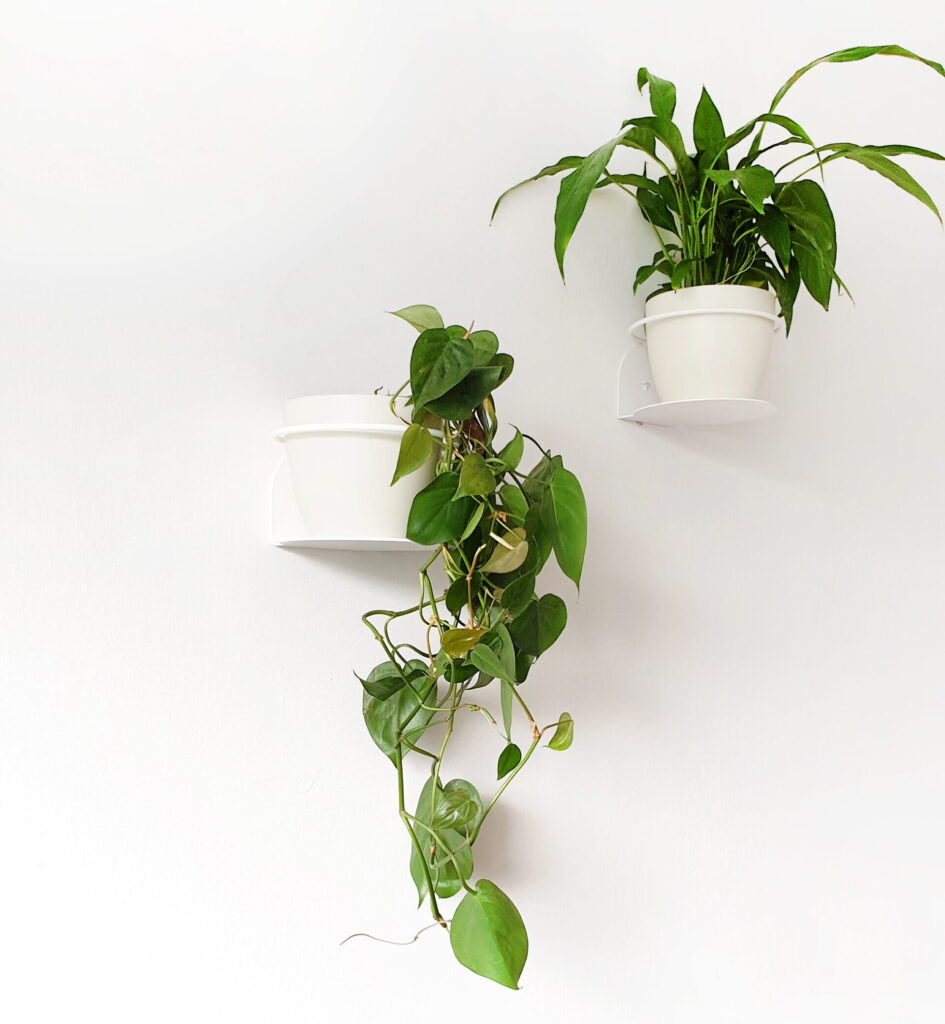 Plant hangers Luno, Sol, Nabu, Diun
If you want your plant hanger to be an elegant accent on the wall, it is worth checking out the Luno, Sol, and Nabu metal flower hangers.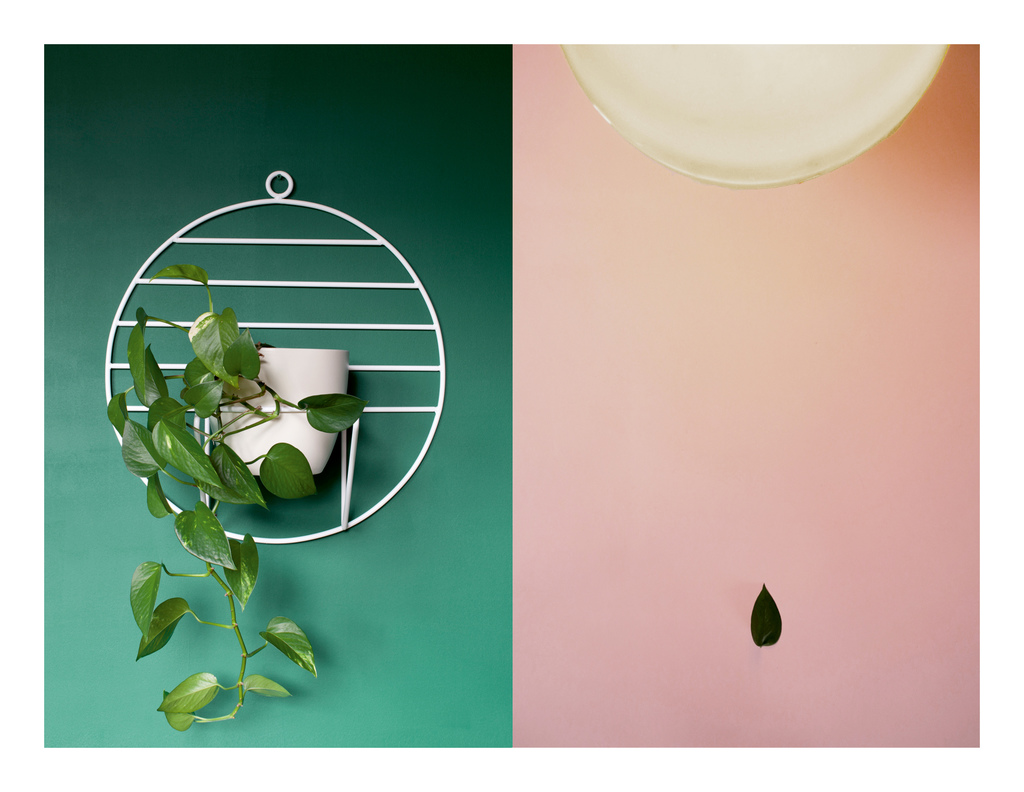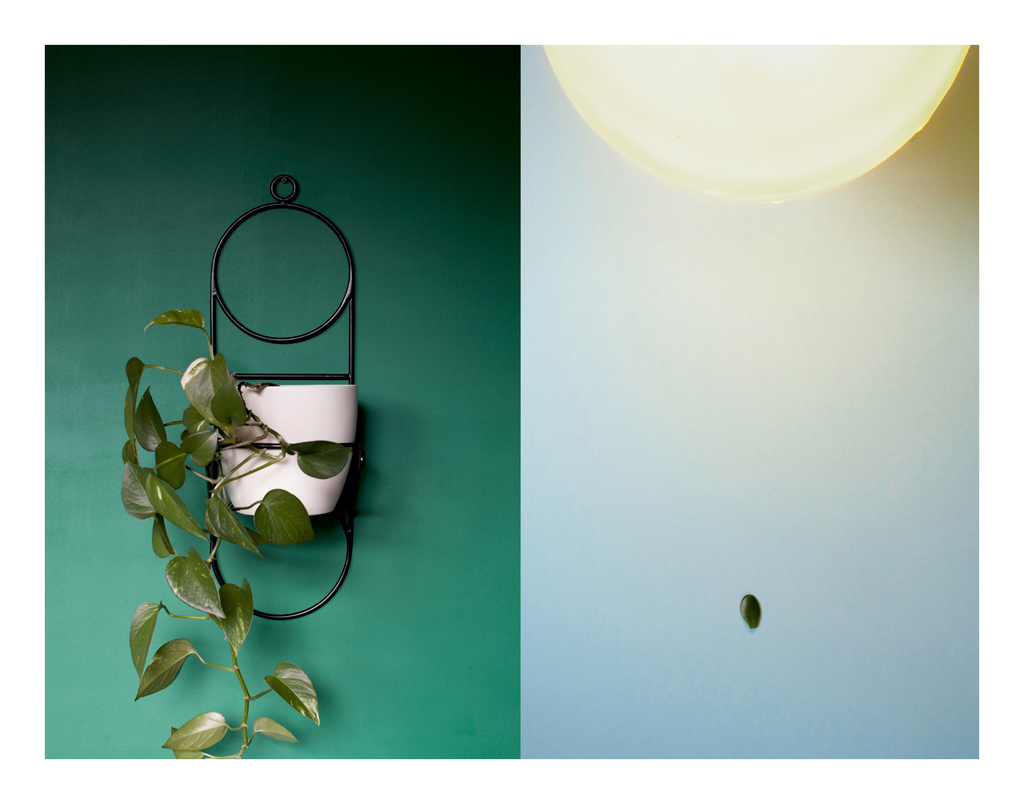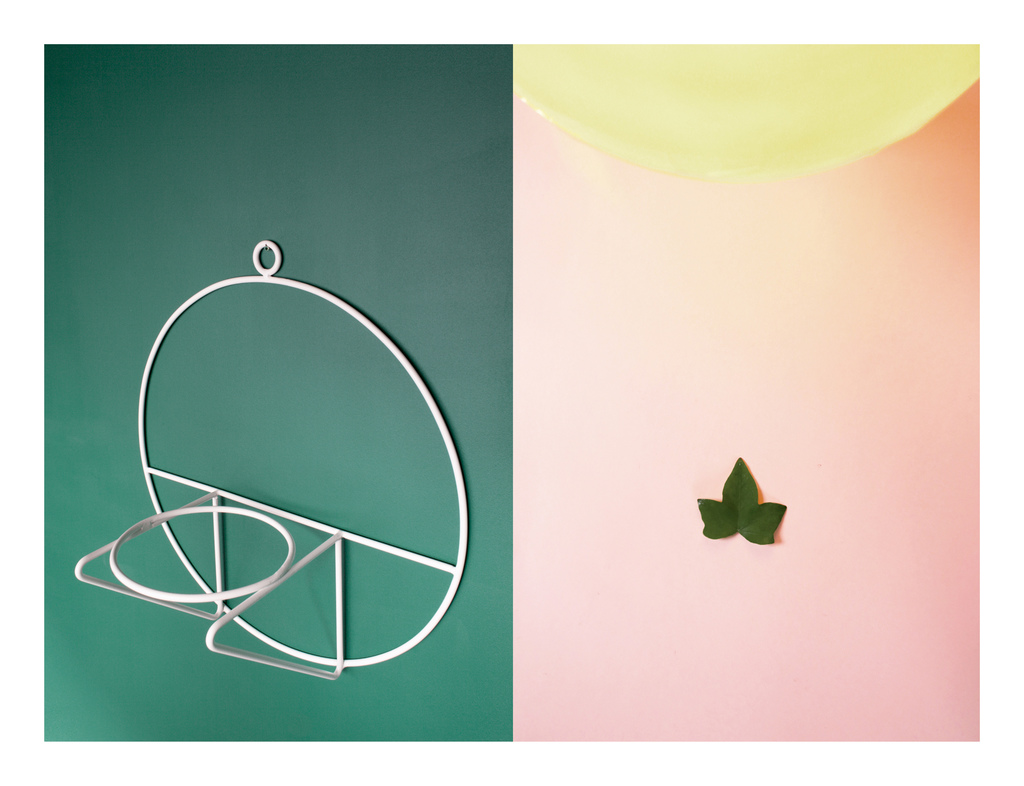 Triple plant hanger Orio
What if your home jungle has already grown, and you need a flowerbed for more plants? Orio comes to the rescue, allowing you to fit three plants in it.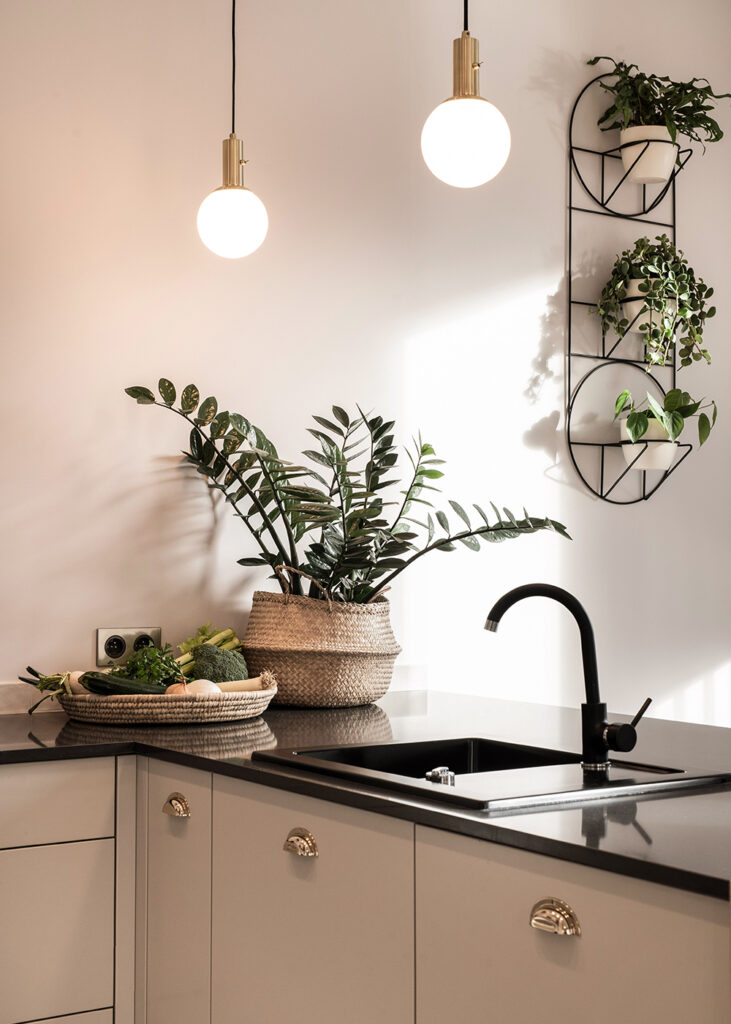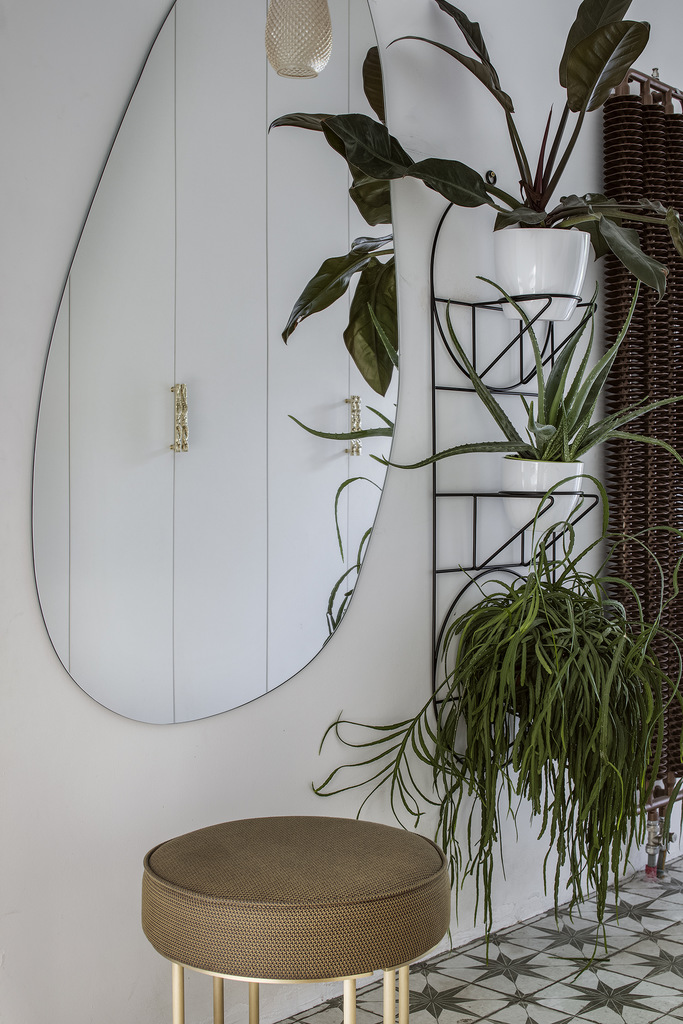 Modular plant hanger M:OD
For true biophiles, we have something special. Modular hanging wall flower stand M:OD. Designed for us by the recognized and award-winning Kosmos Project studio. The entire collection consists of three patterns – circle, square, and the letter D. All can be freely combined to create unusual designs. This hanging flower stand has unique shelves accommodating up to 20 plants. M:OD with plants looks like a green wall!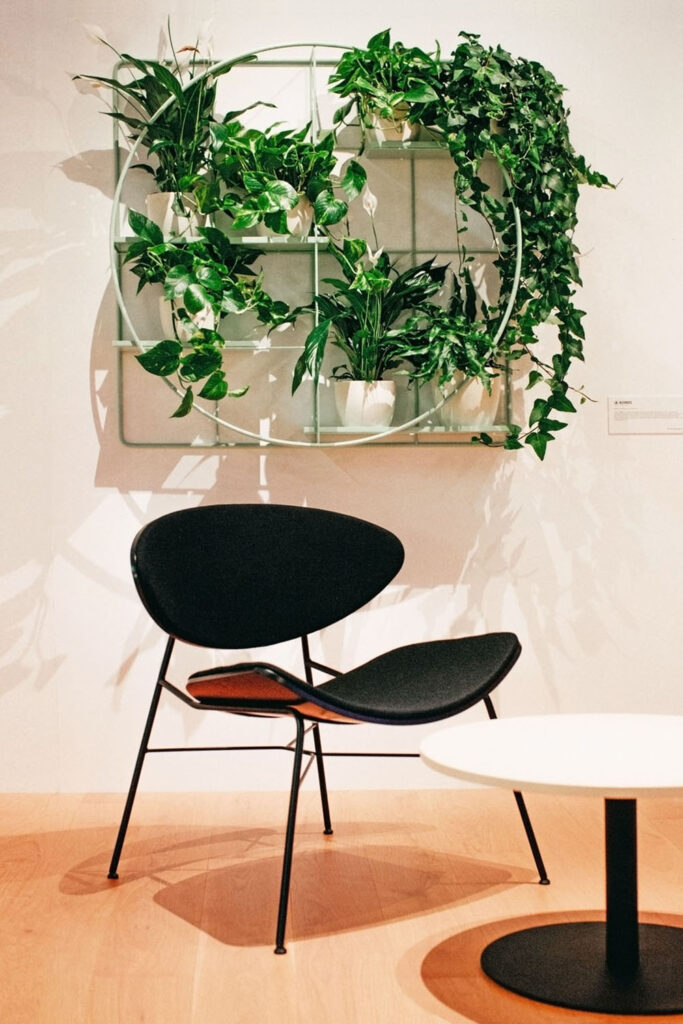 Hanging ceiling flower stand
Additionally, it is worth considering the option of a hanging ceiling flower stand. Our offer includes Mou and Dou plant hangers, which we assemble and hang from the ceiling. A plant hanger and a plant can fill empty spaces in the apartment's recesses, constituting a soothing green accent, or divide the space, separating, for example, the kitchen island from the living room.
Mou hanging plant stand
The advantage of this plant hanger is its removable metal pot, which can be replaced with a ceramic cover. Before purchasing, you decide whether you need a flower stand with or without a pot.
Dou hanging flower stand
Like Mou, this metal plant hanger has a dedicated flower pot that can be easily removed and replaced with a ceramic cover. Additionally, you can buy a special connector for these two flower plant hangers, thanks to which both of these loft stands will resemble levitating sculptures by Antoni Caldera.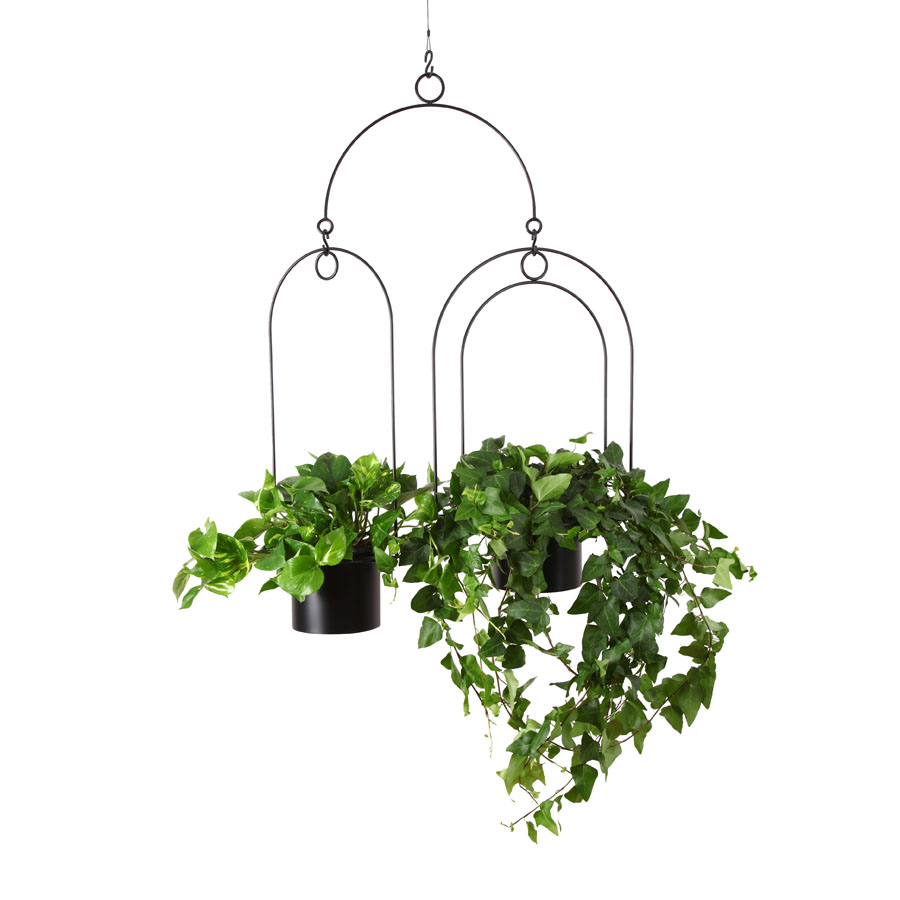 All our plant hangers are available in any color from the RAL palette. If you want your flower stand to stand out with a color that will match your interior, select a color from the list or leave a message in the order notes, entering the RAL color you are interested in.
Check what our plant hangers will look like in your place now!
Using the latest technology, you can now green your apartment and living room! All you have to do is go to the rack you are interested in from our extensive offer. Then you click the View in AR icon and follow the instructions, and in a moment, you will display your living room on your smartphone screen, including our Bujnie plant hangers! Check it out now!
We also encourage you to visit our store – www.bujnie.pl. And if you are wondering where Bujnie plant stands, check the list of our distributors. If you have additional questions, write to kontakt@bujnie.pl.
Well… there is nothing left to do but enjoy the Bujnie greenery that will soon take over your home!