HULA

Plant stand Hula – large plants in a unique edition
Designed by Zofia Strumiłło Sukiennik, Anna Łoskiewicz Zakrzewska
Discover the HULA collection of metal plant stands that will take your interiors to a new level of green elegance. This project combines nature's beauty into harmonious compositions by Zofia Strumiłło Sukiennik and Anna Łoskiewicz Zakrzewska.
Plant stand of extensive possibilities – design for great plants
Great plants deserve a special place where their beauty will fully bloom. The Hula plant stand, equipped with long metal elements, is designed to support even the most extensive vines and eye-catching mirrors and glass. The extraordinary scenery creates a beautiful backdrop for your green companions. Choose the glass color that best suits your interior, giving it an individual character.
Plant stand Hula – elegance and functionality in one.
Let the Hula plant stand become a shelter for impressive plants and a unique accent to your space. Its solid dimensions – Height 1760 mm and Width 480 mm – are a place for plants and a form of expression that will add uniqueness to your interior.
The Hula metal plant stand is not only a perfect place for plants; it is a space that combines nature with design. This is where lush greenery's beauty meets sophisticated design's elegance. Each element of the plant stand, from metal supports to the choice of glass color, can be adapted to your preferences, creating a unique arrangement.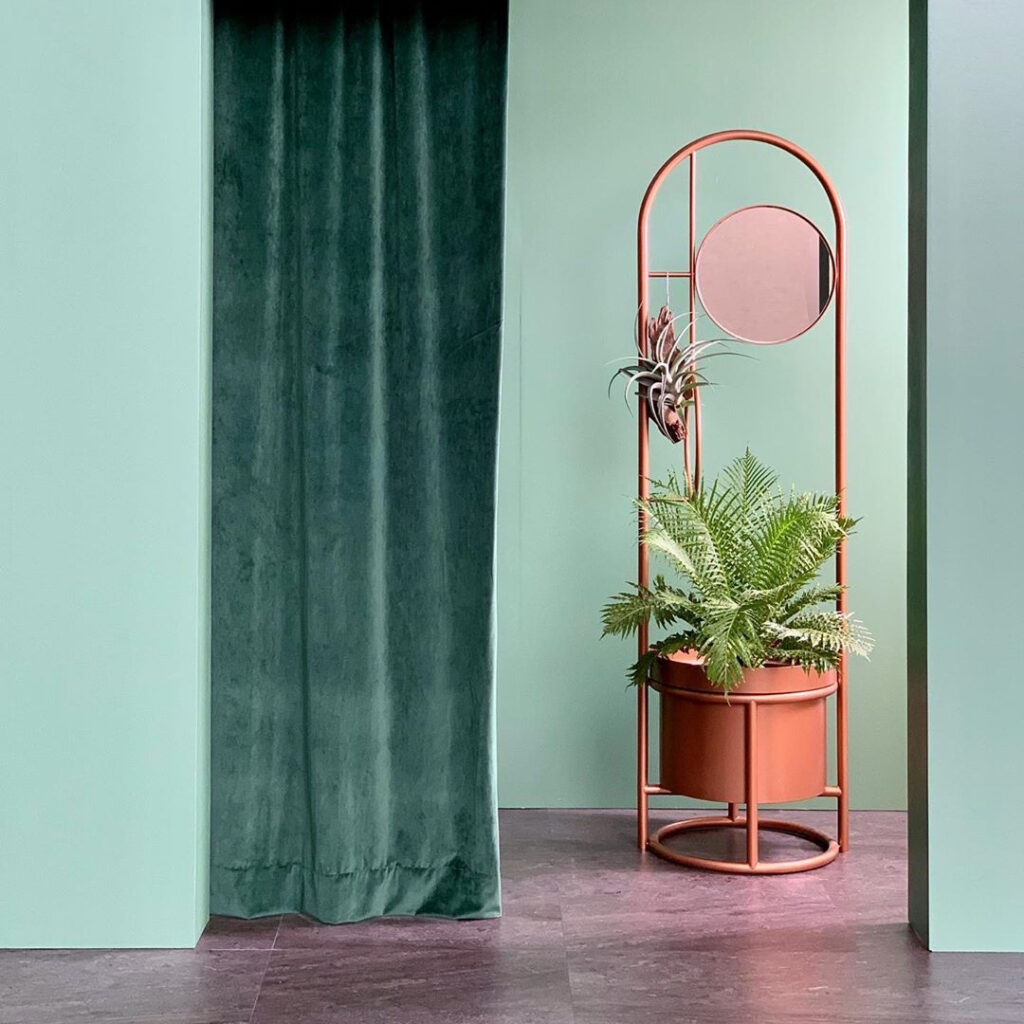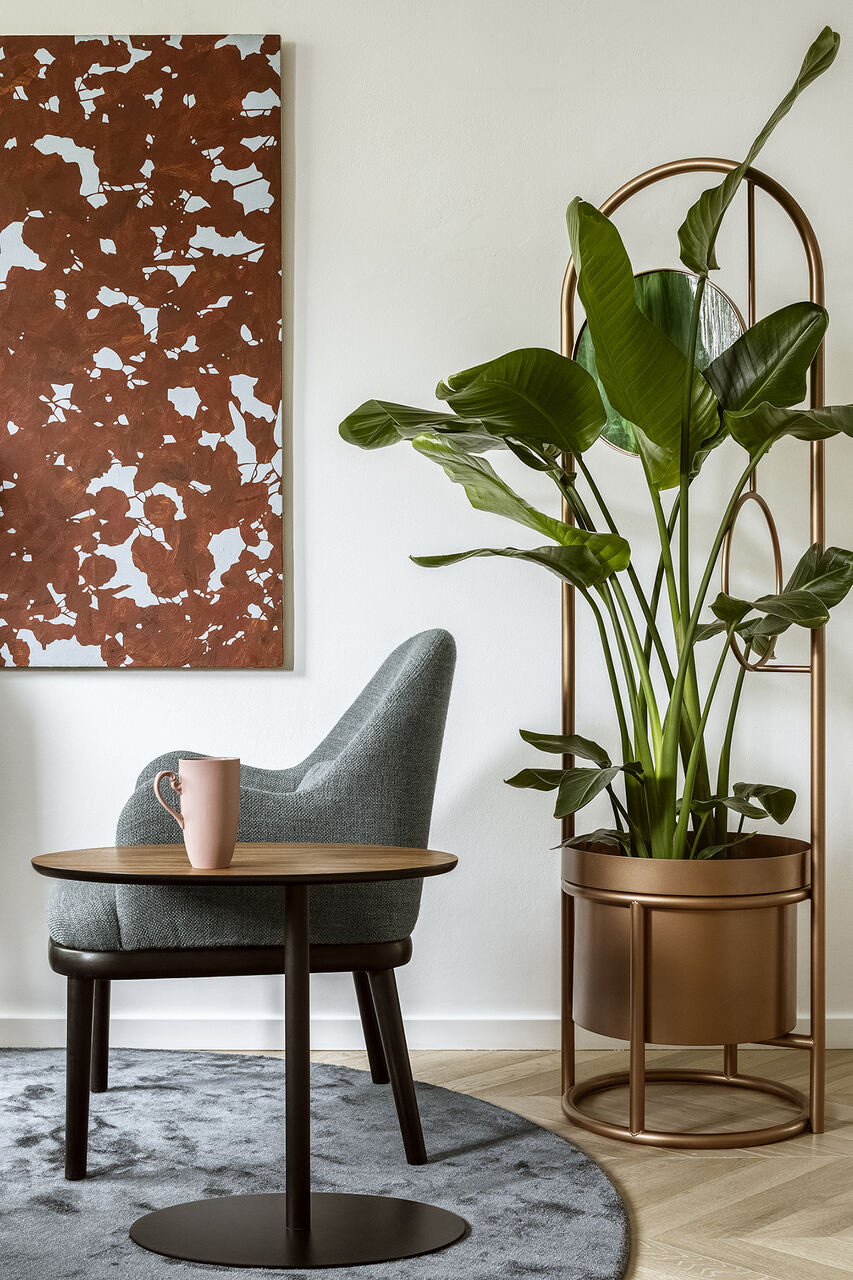 Thanks to the Hula plant stand, your interior becomes not only a place for growing plants but also a strong accent that gives it character and uniqueness. Whether you place it in the living room, office, or other room, the Hula plant stand will become the focal point that attracts attention and adds magic to your space.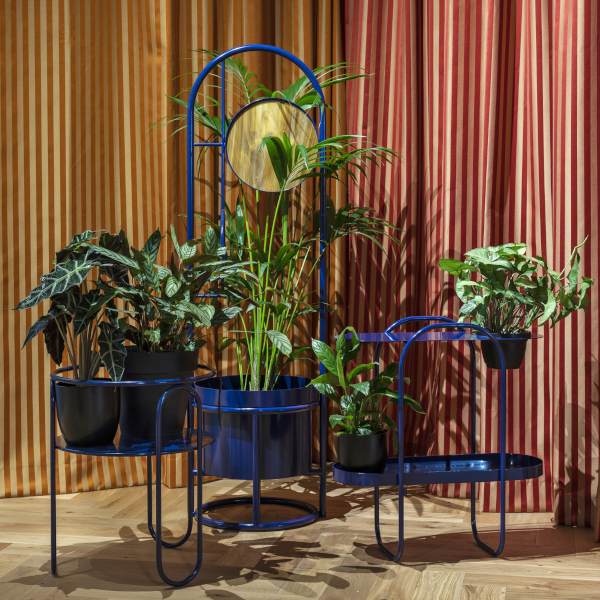 mirror / cast glass