Product details
Product details
If you want to place more plants in one place, the Tillo plant stand is the perfect solution. Its design allows you to place plants at different heights, making displaying their beauty easier. This metal standing flower stand provides more lighting for plants and allows total exposure of their beauty. Made of powder-coated metal, the plant stand is shipped folded when shipped internationally. Each Tillo plant stand has its number and the Bujnie logo.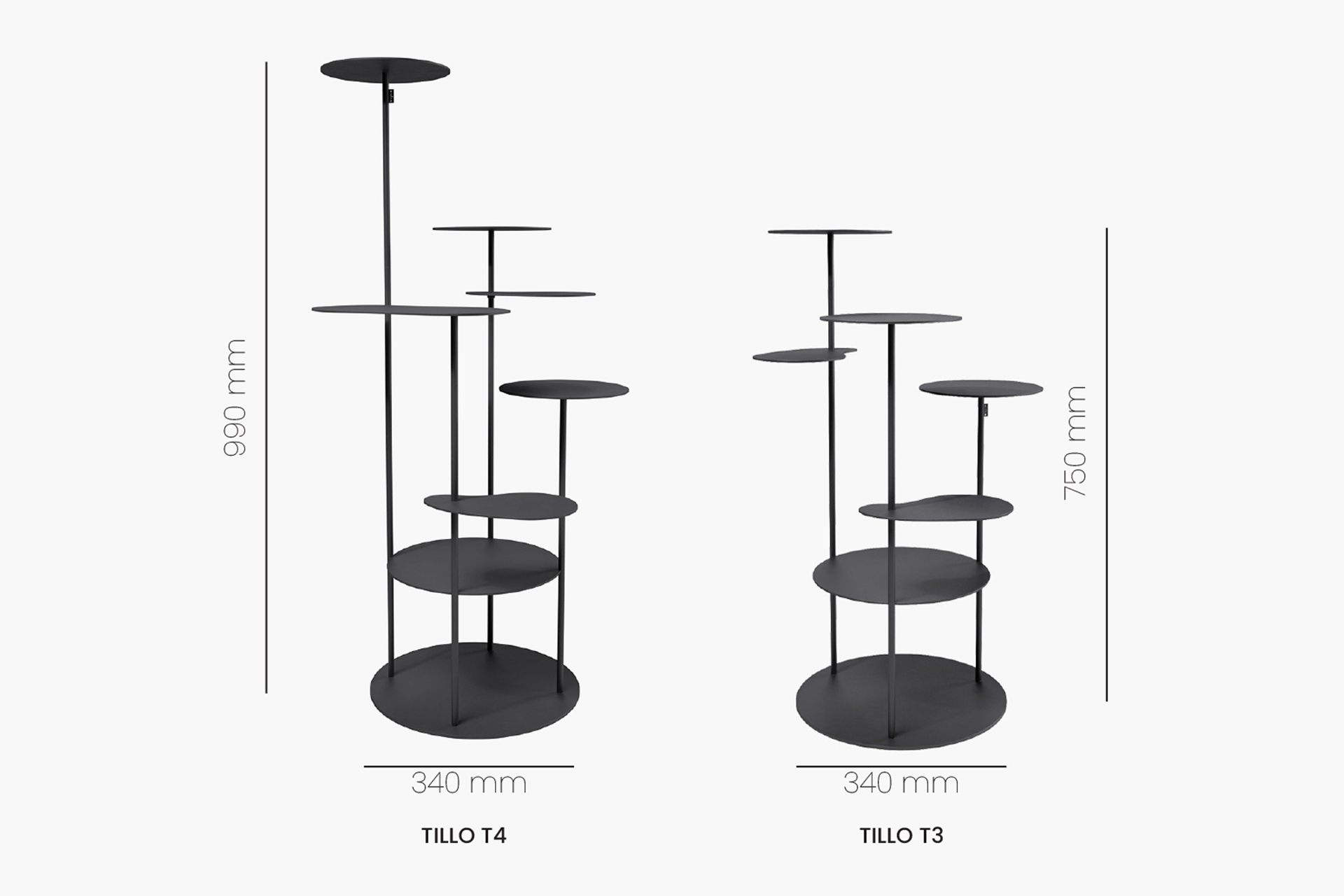 Dimensions
Dimensions
Dimensions of the Tillo T3:
Height – 750 mm
Platform height – 210 mm, 500 mm, 750 mm
Base width – 340 mm
Diameter of round platforms – 200 mm
Dimensions of the Tillo T4:
Height – 990 mm
Platform height – 210 mm, 500 mm, 750 mm, 990 mm
Base width – 340 mm
Diameter of round platforms – 200 mm
Details
Details
possibility of selecting any color from the RAL palette
it is possible to customize this plant stand to the given dimensions
powder coated
possibility of preparation for external use
Tillo T4 can accommodate up to 8 plants, T3 can accommodate up to 7 plants
lead time 2-4 weeks
designed by: Izabela and Szymon Serej
if you have any questions, please write to kontakt@bujnie.pl
Installation
Installation
INSTALLATION
In Poland – the product is delivered whole. When shipping internationally – the product is sent folded with assembly instructions included.
PACKING
The product is packed in a thick cardboard box to ensure safety during transport.
Shipping
Shipping
DELIVERY TIME
The product is in stock. Delivery time is from 2 to 4 weeks. In the case of customization, this deadline may be extended by 7 days.
Products from one order are shipped separately if delivery times differ significantly.
SHIPPING AND DELIVERY
Bujnie most often uses the services of DHL as a forwarder for this product. The service includes delivery of one package directly to your home/office without the need to carry it up the stairs. It is possible to redirect the parcel to DHLPopUp collection points.
Hassle-free returns of non-customized flower stands within 14 days of receiving the shipment.
Downloads
Downloads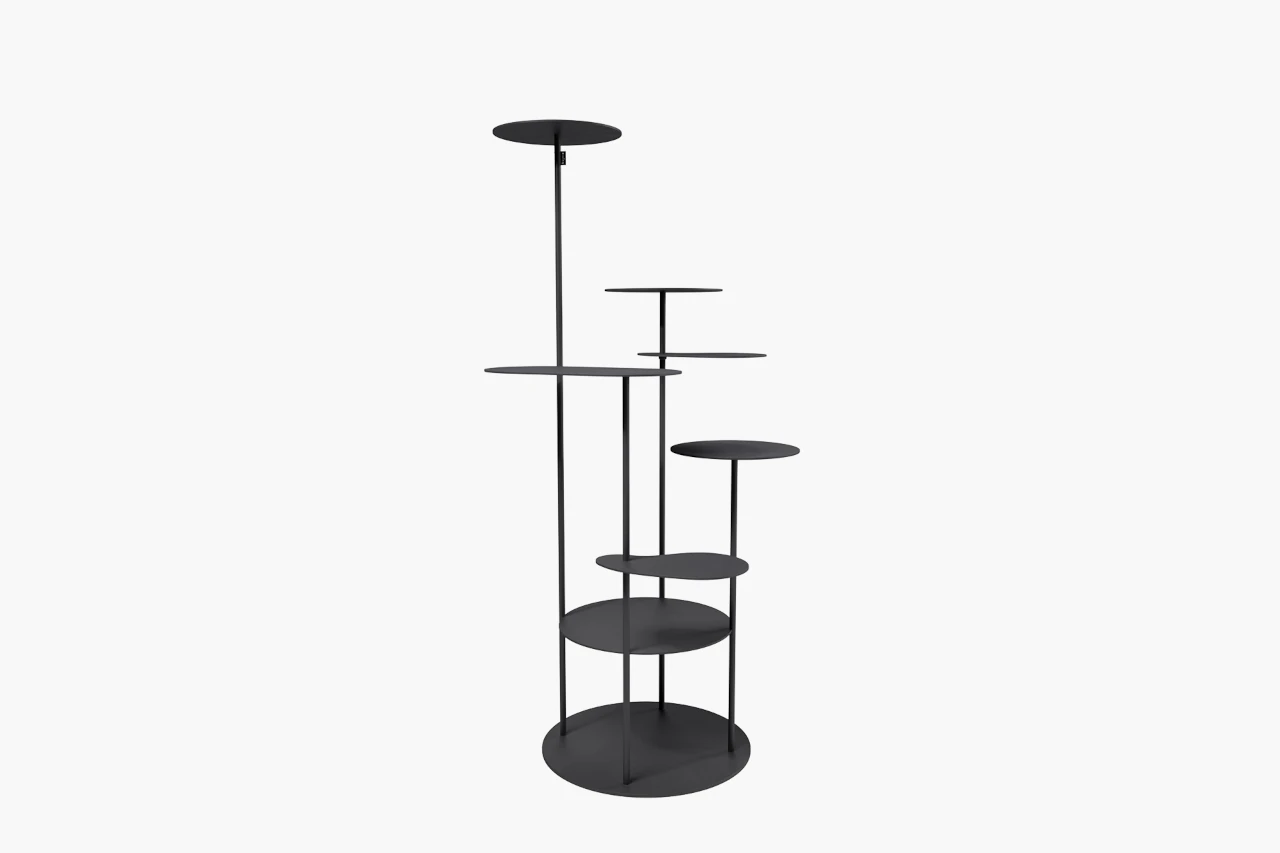 Reviews (0)
Zobacz jak kwietnik Tillo będzie wyglądał w Twoim wnętrzu.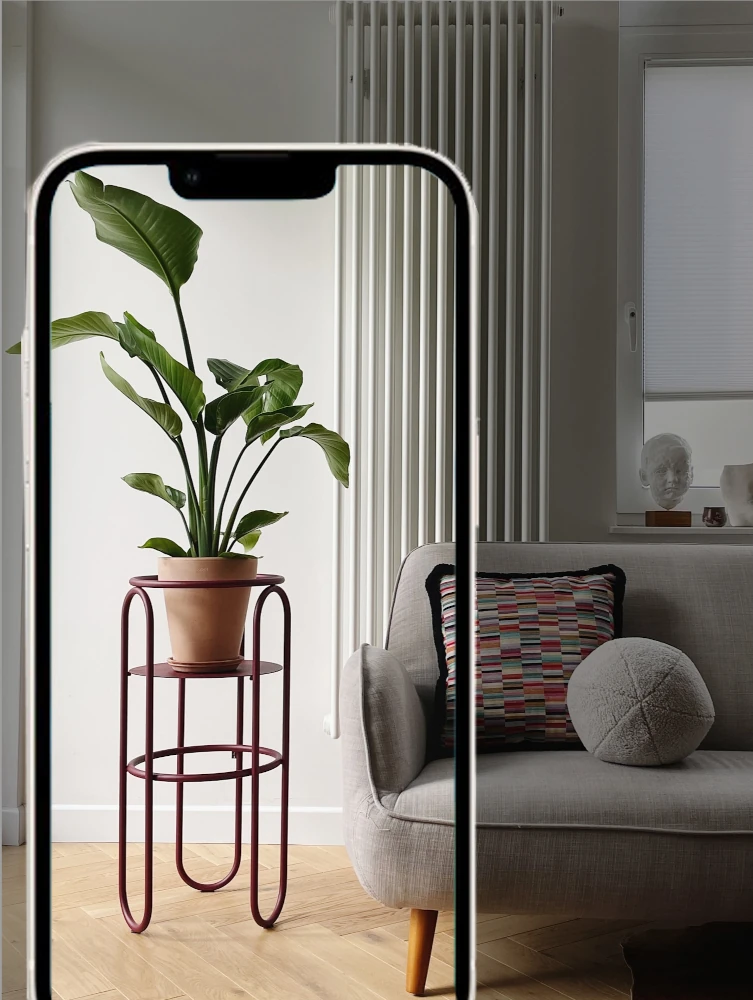 Przejrzyj stronę na tablecie lub telefonie komórkowym, używając funkcji AR, aby zobaczyć, jak kwietnik Tillo będzie prezentować się w Twoim wnętrzu. Skanuj kod QR za pomocą telefonu komórkowego lub tabletu i stwórz swoją własną zieloną dżunglę. Produkt będzie wyświetlany w predefiniowanym kolorze.
Plant stand Tillo
From: 218.00 €
Modern plant stand
Author: Izabela i Szymon Serej
The Tillo plant stand collection has been designed to enable the presentation of more plants on one stand. Different heights of saucers enable full exposure of all plants, while movable wings enable their individual arrangement. This standing rack has been awarded many times, not only for its design, but also for its usability, quality and excellent workmanship.